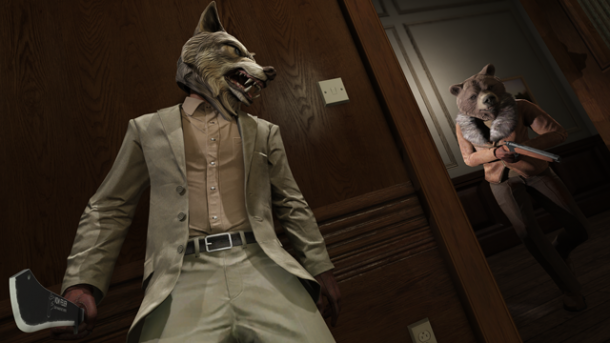 Rockstar has revealed a new game mode for Grand Theft Auto V which gives you one life and just two bullets.

The game mode pits four people against each other in a free-for-all mode that requires good marksmanship, stealth, and timing. Anyone who stands still for more than five seconds will have their location revealed on the map to everyone else.

"With no safe place to hide, four players go up against each other in a confined space with a very limited arsenal, just one Marksman Pistol and two bullets to take out three opponents. Once you've exhausted your ammo, you'll need to resort to crafty melee attacks with your Hatchet or Machete to make it out alive."

The game mode features new locations in Grand Theft Auto Online - Michael's Rockford Hills mansion and the Tequi-la-la nightclub.

The Every Bullet Counts Adversary Mode releases on Friday at 5pm ET / 2pm PT.
Related Brainwaves
29th November

Sony recently announced lifetime shipment figures for the PlayStation 4 have surpassed 102.8 million units as of September 30, 2019. That puts shipment...

26th August

Despite the many post apocalyptic open-world games available today, I'm yet to play one inspired by kung-fu movies. Enter Experiment 101's Biomutant, a...