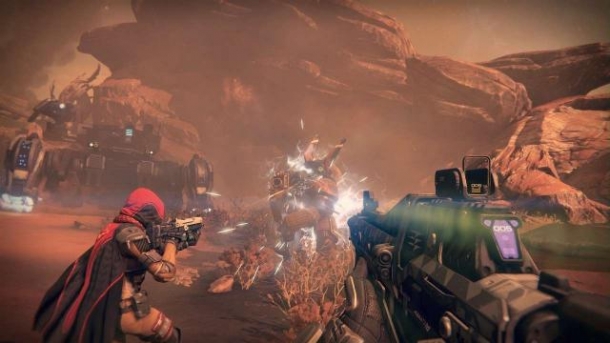 Bungie has decided to focus on releasing events for Destiny: The Taken King in order to keep players engaged with the game. These events will take the place of larger DLC packs, so that all owners of the base game are able to enjoy them.

"With Taken King we are moving to a more event-based model - things like Festival of the Lost and Sparrow racing, which is our winter event, and then smaller events such as Iron Banner and Trials of Osiris every weekend," senior designer Derek Carroll told Eurogamer. "Rather than doing these giant, monolithic DLC packs, this way everybody who's an owner of Taken King can enjoy these things."

"There's lots of different reasons as to why - I don't know how deep I can get into that. But basically the live team is charged with maintaining the game and keeping players happy, feeding them new content and surprising them with things they didn't expect."

The plan for the future is to have events that are complete surprises, which should keep players interested in what's next for the title.

"I think by design the idea is to have these events which are surprises - so we can understand why players on the one hand want to have their lives mapped out for the next year," said Carroll.

"The way we're going is: you can expect new content from the live team in Destiny although we're not really telegraphing that. Certainly, players can expect new events and new content throughout the next year. We're taking it one step at a time."

The Sparrow Racing League event went live this week, along with the December update.
Related Brainwaves
29th November

Sony recently announced lifetime shipment figures for the PlayStation 4 have surpassed 102.8 million units as of September 30, 2019. That puts shipment...

26th August

Despite the many post apocalyptic open-world games available today, I'm yet to play one inspired by kung-fu movies. Enter Experiment 101's Biomutant, a...