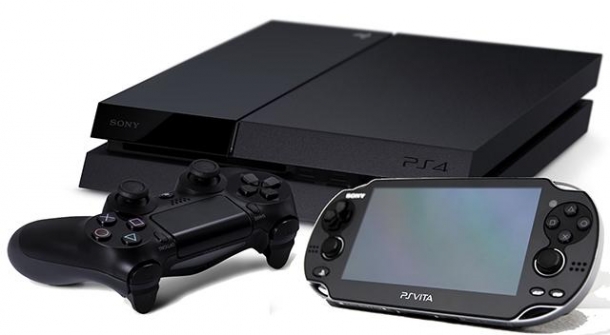 Sony's first party line-up that could have been better, according to the Managing Director of Sony Computer Entertainment Australia, Michael Ephraim, who spoke with GameSpot.

"Games that have been released this year, from Destiny, Call of Duty, Star Wars -- most of them we have a collaboration with for additional content if you play on PlayStation 4, so we're pretty confident with the way Christmas is going. The demand is strong," said Ephraim.

"We have worked very closely with third parties this year because our first party lineup was not as a strong as we would have liked."

He is more confident about the PlayStation 4's 2016 line-up, however, saying "Next year, our first party lineup looks incredible. You've got Street Fighter, Uncharted 4, No Man's Sky, The Last Guardian, Gran Turismo. These are all exclusives, and two of them are new franchises."

Ephraim also noted that the PlayStation 4 is still set to be the company's main focus over the next 12 months, despite the upcoming launch of PlayStation VR.

"In 12 months time, PlayStation 4 is still the primary business because it's the foundational device. PlayStation 4 will still be our primary objective to grow the install base. PlayStation VR is new, everyone wants it, there are a lot of publishers developing for it. But whether it's going to just go completely nuts early, or if it's a slow build, time will tell."

"The PS4 is the fastest selling console ever for PlayStation globally and in Australia, PS4 is the fastest selling console in hardware history."
Related Brainwaves
29th November

Sony recently announced lifetime shipment figures for the PlayStation 4 have surpassed 102.8 million units as of September 30, 2019. That puts shipment...

26th August

Despite the many post apocalyptic open-world games available today, I'm yet to play one inspired by kung-fu movies. Enter Experiment 101's Biomutant, a...
Trending Articles
17th February

Dragon Ball Z: Extreme Butoden has apparently been announced in the latest edition of V Jump magazine in Japan. It is a 2D fighter and will be released...

16th October

Pokemon X & Y released worldwide on Saturday to the joy of millions - 4 million of whom purchased the game within the first two days. However, some of...

21st September

Gamers have found a new player vs player playlist and a new planet buried in Destiny's source code. The playlist is called Tales of Osiris and will take...

2nd February

World Series Of Poker Hack can generate unlimited Chips and Cash. http://tricksgamesonline.com/2017/02/02/world-series-poker-hack-chips-generator/ http://tricksgamesonline.com/2017/02/02/world-series-poker-hack-chips-generator/ About...

4th February

Borderlands 2 has some of the most enjoyable writing of a game released this generation, thanks to lead writer Anthony Burch (Hey Ash, Whatcha Playin'?)....