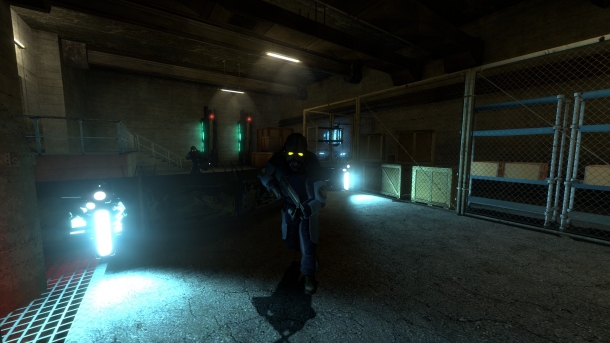 The Valve-approved Prospekt releases on Steam next month. The Half-Life expansion was created by Richard Seabrook, who sent a copy of the game to Valve's Gabe Newell, who then approved the project for Steam Greenlight.

Prospekt is a sequel to Gearbox's Opposing Force expansion to the original Half-Life but is set in the Nova Prospekt prison from Half-Life 2 where Gordon Freeman is being overwhelmed by enemy forces and requires the player's help.

Prospekt will be priced at £7.50/$9.99, although you can purchase it at a discount of 10% if you pre-order. The expansion is expected to last between two and four hours and launches next month.
Related Brainwaves
29th November

Sony recently announced lifetime shipment figures for the PlayStation 4 have surpassed 102.8 million units as of September 30, 2019. That puts shipment...

26th August

Despite the many post apocalyptic open-world games available today, I'm yet to play one inspired by kung-fu movies. Enter Experiment 101's Biomutant, a...