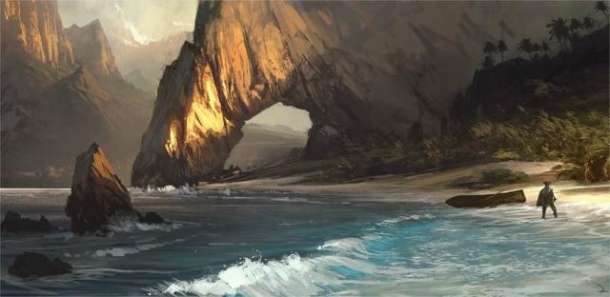 It looks like someone at Naughty Dog made an error of judgment when working on the latest Uncharted 4 trailer. Ubisoft Montreal's Aymar spotted what seemed to be concept art from Assassin's Creed IV in the trailer and posted comparisons on Twitter.

Naughty Dog has since apologised, citing issues in the 'vetting process':

"In our eagerness to get the story trailer out we made a regrettable mistake and didn't thoroughly vet the art work used for an in game painting. We've already updated the trailer. We hold all artistry in high regard and take full responsibility for having allowed this to happen.

We want to sincerely apologize to everyone at Ubisoft, the Assassin's Creed team, the original artist, and our fans."

It's good of Naughty Dog to quickly edit the trailer but it's certainly a strange issue to have to deal with in the first place.
Related Brainwaves
29th November

Sony recently announced lifetime shipment figures for the PlayStation 4 have surpassed 102.8 million units as of September 30, 2019. That puts shipment...

26th August

Despite the many post apocalyptic open-world games available today, I'm yet to play one inspired by kung-fu movies. Enter Experiment 101's Biomutant, a...
Trending Articles
21st September

Gamers have found a new player vs player playlist and a new planet buried in Destiny's source code. The playlist is called Tales of Osiris and will take...

16th October

Pokemon X & Y released worldwide on Saturday to the joy of millions - 4 million of whom purchased the game within the first two days. However, some of...

25th July

The next installment of the Super Smash Bros series is in development. Ever since a few days ago, people were excited to see it. Now, fans of the series...

18th June

Legendary Game Designer Shigeru Miyamoto has told Kotaku that he feels that he made a bad game. Shigeru Miyamoto is famous for games like Metroid, Star...

6th January

When it comes to video games with deep stories, huge open worlds, and complex battle systems, nothing comes close to the RPG. Few genres are more diverse...