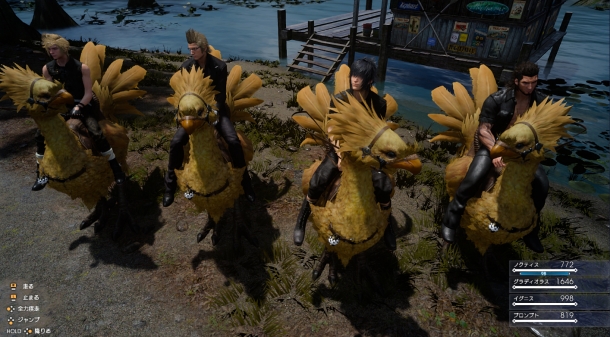 In an interview with the French site JeuxVideo (translated and transcribed in full by NovaCrystallis), Final Fantasy XV Director Hajime Tabata has revealed a number of new details concerning the game.

Key nuggets of information include the following:

Development

Roughly 300 people worldwide have worked on the game, and although they're confident enough to announce a release date development is still on-going. At present the team is working on localisation, environments, performance, and game balance.

Performance

Regarding game performance, the development team has finalised what will be detailed on-screen, and so is now able to focus on optimising the title's framerate.

DLC

DLC has been confirmed but will not be laid out in full until this summer. It won't just be "ordinary" DLC - the team wants to create something that will prolong the game but which will also generate genuine enthusiasm.

PC Version

Tabata is "quite positive about the idea of developing a PC version". It would allow the team to push the game to "another technical level" and incorporate things they had to abandon due to console limitations. However, it would require them to start from scratch and therefore may not be a simple port of the console version.

Final Fantasy XV is set to launch on PlayStation 4 and Xbox One on September 30th.
Related Brainwaves
29th November

Sony recently announced lifetime shipment figures for the PlayStation 4 have surpassed 102.8 million units as of September 30, 2019. That puts shipment...

26th August

Despite the many post apocalyptic open-world games available today, I'm yet to play one inspired by kung-fu movies. Enter Experiment 101's Biomutant, a...