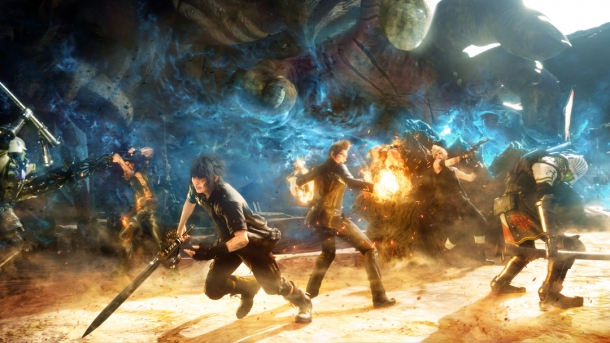 In an interview with Game Informer, Final Fantasy XV Director Hajime Tabata gives some frank insight into where the Final Fantasy series was seen to be heading when he came to head the project.

Tabata conducted an analysis on the state of the series in Japan when he became the title's director back in 2012 and found that it was considered to be a "dying IP that had already peak". He describes the situation as having been graver and more serious than they initially expected. Not only were fans disappointed with recent entries in the series but the fanbase as a whole was in decline.

For Tabata the series is defined by three core principles, and the failure to meet them since the 1990s is a key reason for its apparent decline, these being:

A willingness to challenge the status quo.
An exceptional, out-of-the-ordinary experience.
Cutting-edge technology to use the hardware to the fullest.

But he is hopeful that Final Fantasy XV will satisfy all three principles. "What Final Fantasy fans desire is a new entry that encompasses all of these elements, and that is our objective with Final Fantasy XV," he concludes.

Final Fantasy XV is set to launch in September for PlayStation 4 and Xbox One. A PC version is a possibility at some point in the future.
Related Brainwaves
29th November

Sony recently announced lifetime shipment figures for the PlayStation 4 have surpassed 102.8 million units as of September 30, 2019. That puts shipment...

26th August

Despite the many post apocalyptic open-world games available today, I'm yet to play one inspired by kung-fu movies. Enter Experiment 101's Biomutant, a...
Trending Articles
9th March

Well the reviews are out and the new Tomb Raider seems to be the rare successful reboot. However poor Lara can't seem to catch a break. There is a game...

21st January

As we promised during the weekend in the next weeks we will unveil Durango and Orbis. All the technical info you want to know about the next generation...

18th June

Legendary Game Designer Shigeru Miyamoto has told Kotaku that he feels that he made a bad game. Shigeru Miyamoto is famous for games like Metroid, Star...

28th November

These are some tips and/or tricks that almost everyone can use for Glory of Generals. 1. Upgrade your Commander first. The Commander is very important...

17th February

Dragon Ball Z: Extreme Butoden has apparently been announced in the latest edition of V Jump magazine in Japan. It is a 2D fighter and will be released...