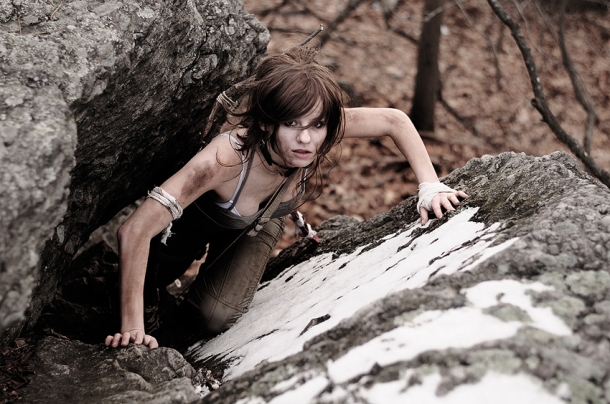 It looks like the recent Tomb Raider reboot treatment has rubbed off on the movie side of things as well. Variety are reporting that Crystal Dynamics are planning to reboot the film franchise following on from the positive reception the video game reboot managed to deliver:

"In a rare situation, Crystal Dynamics is working closely with GK Films to develop the actioner. Gamemakers typically just license off the film rights to a title and hope for something good at the megaplex.

"They are working from this new take that we've given them," Gallagher said of GK Films. "It's a good partnership. We're seeing the challenges through the same lens."

Collaboration was key for Crystal Dynamics when agreeing to partner with filmmakers.

"It was important for both of us to have a cohesive version of the franchise," Gallagher said. "We didn't want to see a film version that was a continuation of the old 'Tomb Raider' films."

Trending Articles
5 days ago

Travis Baldree and Erich Schaefer, former developers at both Blizzard North (Diablo, Diablo II) and Runic Games (Torchlight, Torchlight II), have revealed...

13 days ago

YouTuber Nowsie10 has figured out how to reach Terminus, a DLC area in Destiny that's only meant to be accessible in 2015. There's a force field protecting...

3 days ago

Upcoming racing sim Project Cars has officially been delayed, distributor Bandai Namco confirmed earlier today. The delay will push the game's release...

6 hours ago

Years before EA's planned re-imagining of the franchise with DICE at the helm, Star Wars: Battlefront 3 was being developed by Free Radical Design. The...

4 days ago

Nintendo surprised the gaming world a few months ago by announcing new revisions to its 3DS and 3DS XL (or LL as it is known in Japan) hardware. The biggest...