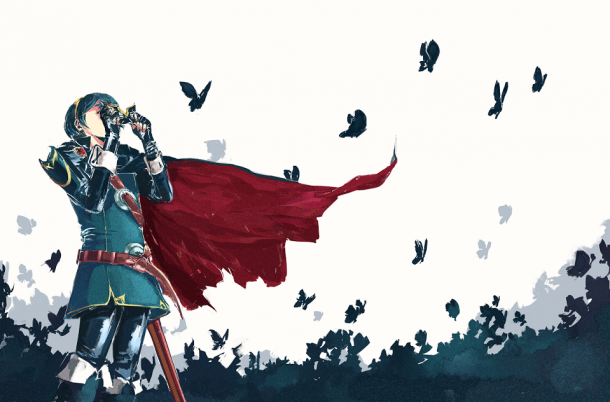 The Champions of Yore 2 and EXPonential Growth DLC maps are out now for PAL owners of Fire Emblem Awakening, while Summer Scramble is now out for North American players.

Americans might have been playing this game since February but Intelligent Systems' strategy masterpiece has been out for just under a fortnight in the PAL regions and, pleasantly, Nintendo has been very much on the ball when it comes to the game's downloadable Content. Within days of its release, we've had Champions of Yore 1, The Golden Gaffe and Harvest Scramble... and there's much more on the way this month!

Champions of Yore 2 will allow players to recruit Roy, the hero of the sixth Fire Emblem who you may remember from Super Smash Bros. Melee, while EXPonential Growth will pit your army against a legion of Entombed. As any good Emblem player knows, where there's Entombed, there's a mountain of experience to be had - so grinding this one should make those Lunatic+ runs a bit more bearable! Just watch out for those Level 30 nasties with Counter - or pray to your deity of choice that your Skill takes them out instantly.

Also out today is the SpotPass Side Story, The Dead King's Lament. Want to learn more about the conflict between Ylisse and Plegia? Play this map right and you could have your answers - not to mention a new character, complete with some very interesting new Support Conversations.

Meanwhile, gamers over the pond can enjoy Summer Scramble today. This one is a lighthearted little map that sees Chrom and co. visit a beach and don some skimpy beachwear. Throughout the map, Chrom, Gaius, Tharja and Cordelia all get swimsuits - as does any character of the Sorcerer class.

In addition to these releases, the third Yore map will be out on in Europe the 8th of May and will allow players to add Fire Emblem: Radiant Dawn's Micaiah to their army. The last part of the Golden Pack, Infinite Regalia, will be released on the 23rd of May. This one will let players get their hands on divine weapons from all the various Emblem continents: from the fourth game's Tyrfing sword to the seventh's Armads axe. Finally, the conversation-focused Summer and Hot-Spring Scramble maps will be out on the 16th and 29th of May.

Each map can be bought individually but, if you purchased the appropriate packs, you'll be able to download each one in the set at no extra cost.

There's no word on what comes after these maps for Europe, and Nintendo's official site makes no mention of North American DLC other than Summer Scramble at time of writing, but I'd say more will follow sooner or later. After all, there's still a huge chunk of DLC from the Japanese version that the west has yet to see (here's lookin' at you, Future of Despair).

Related Brainwaves
2nd July

This is the last year of the current console generation, but the first half has seen the release of a number of outstanding titles. The following are the...
Trending Articles
30th October

Download Link: http://www.fileworld.info/outil-triche/telecharger-geometry-dash-outil-de-piratage-android-ios-comment-pirater-geometry-dash-triche/ Hello...

16th February

Yu-Gi-Oh! Duel Generation Hack Tool Get Free Unlock All Pack and Deck, tool works on Android and iOS (iPhone, iPad, iPod Touch), download tool Hack Tool...

6th January

When it comes to video games with deep stories, huge open worlds, and complex battle systems, nothing comes close to the RPG. Few genres are more diverse...

28th November

These are some tips and/or tricks that almost everyone can use for Glory of Generals. 1. Upgrade your Commander first. The Commander is very important...

18th June

Legendary Game Designer Shigeru Miyamoto has told Kotaku that he feels that he made a bad game. Shigeru Miyamoto is famous for games like Metroid, Star...