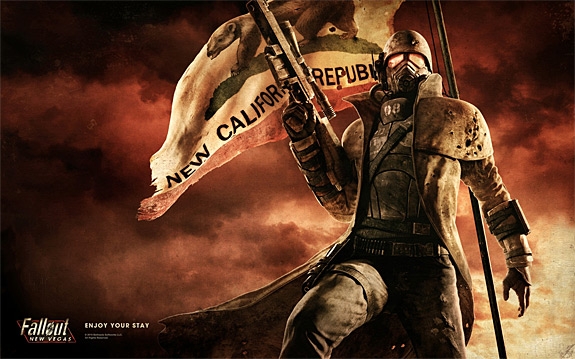 Obsidian Entertainment, the developer behind Fallout: New Vegas and the Neverwinter Nights sequels, amongst other titles, is working on what it's calling "a unique next generation game".

Job listings for Obsidian certainly seem to indicate it's an RPG they're working on: "responsibilities will include planning and populating missions/quests, scripted sequences, encounters, challenges and rewards". And the list of desirable criteria includes "a love of role-playing and action games".

Meanwhile, Eurogamer are reporting that Obsidian CEO Feargus Urquhart claims the game in question "is already looking great" (although he's hardly going to say the opposite, is he?). Urquhart refused to be drawn on whether it was a new IP or not, saying they're not yet ready to talk about it in any detail.

Obsidian's next title, South Park: The Stick or Truth, is due to release sometime this year.
Trending Articles
9th March

Well the reviews are out and the new Tomb Raider seems to be the rare successful reboot. However poor Lara can't seem to catch a break. There is a game...

4th February

Borderlands 2 has some of the most enjoyable writing of a game released this generation, thanks to lead writer Anthony Burch (Hey Ash, Whatcha Playin'?)....

21st September

Gamers have found a new player vs player playlist and a new planet buried in Destiny's source code. The playlist is called Tales of Osiris and will take...

6th January

When it comes to video games with deep stories, huge open worlds, and complex battle systems, nothing comes close to the RPG. Few genres are more diverse...

28th November

These are some tips and/or tricks that almost everyone can use for Glory of Generals. 1. Upgrade your Commander first. The Commander is very important...