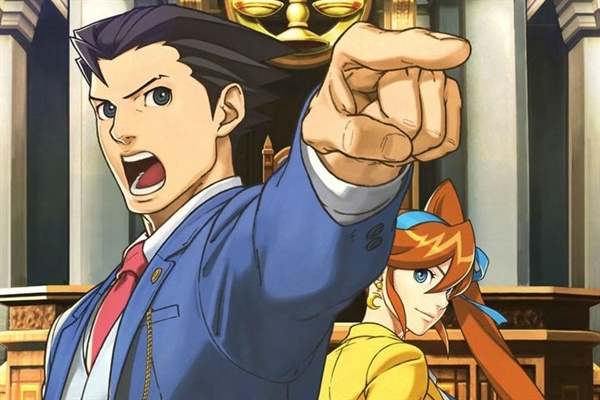 Capcom today announced in a press release that Ace Attorney 5 will be known as Phoenix Wright: Ace Attorney - Dual Destinies in North America and Europe and release in those regions this Fall. There is some bad news for collectors, however: Capcom will only be releasing Dual Destinies as a digital download on the 3DS eShop in those regions. (In contrast, Japan is also getting a physical release with limited edition bonuses.) No price was mentioned for either North America or Europe.

Dual Destinies picks up one year after the events of Apollo Justice: Ace Attorney. Phoenix Wright has returned to the courtroom following a mysterious explosion that leaves the courthouse in shambles. He has a new sidekick for this adventure; Athena Cykes. Athena's special ability is to read the emotions of witnesses and pinpoint changes in emotion that Phoenix can use to his advantage in court.


UPDATE: Capcom Senior Vice President Christian Svensson explained the decision to go digital-only in the Capcom forums.

Sorry guys, but a physical release is not in the cards.

Historically it's been tough to attract long term retail support for Ace Attorney titles. With the release of Phoenix Wright: Ace Attorney – Dual Destinies we wanted as many people as possible to be able to enjoy the game for as long as possible. With that in mind we have opted for a digital only release via the Nintendo 3DS eShop.

I understand that this decision may upset fans who wanted to have a physical version of the title to add to their collection but we believe this direction is the best to take.

We will be confirming details on the price point in the not-so-distant future which I hope will also shed more light on the strategy at play here.

Trending Articles
21st September

Gamers have found a new player vs player playlist and a new planet buried in Destiny's source code. The playlist is called Tales of Osiris and will take...

18th June

Legendary Game Designer Shigeru Miyamoto has told Kotaku that he feels that he made a bad game. Shigeru Miyamoto is famous for games like Metroid, Star...

4th February

Borderlands 2 has some of the most enjoyable writing of a game released this generation, thanks to lead writer Anthony Burch (Hey Ash, Whatcha Playin'?)....

5th November

Fallout: Shadow of Boston and Fallout: The Ultimate Collection trademarks have been filed at the German patent office. The Office for Harmonization in...

28th November

These are some tips and/or tricks that almost everyone can use for Glory of Generals. 1. Upgrade your Commander first. The Commander is very important...