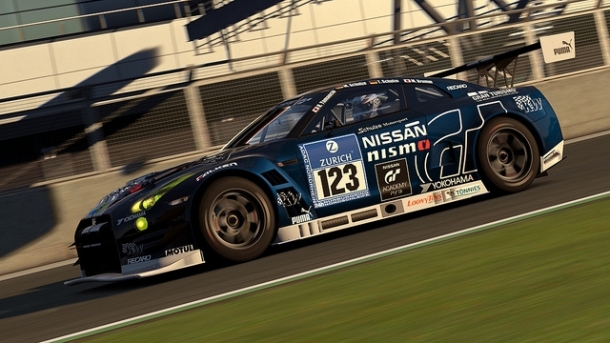 It looks like we won't be waiting much longer for the next Gran Turismo game. Gran Turismo 6 was officially announced by Sony today with a Fall 2013 release date for Europe and "Holiday 2013" for North America. Also announced was a playable demo for the game that will be available in July.

Gran Turismo 6 will include the cars and tracks from Gran Turismo 5 as well as adding more of each. The total will be about 1,200 cars and 33 tracks with 71 different layouts available.

"It is amazing to think that it is 15 years since we first released Gran Turismo," said Polyphony Digital CEO Kazunori Yamauchi. "Things have changed a lot since then and now Gran Turismo 6 is a further evolution of my dream. We're pleased to deliver GT 6 to PlayStation 3 as we have a very loyal community on that platform. However, we have refactored the game to make it very flexible and expandable, with a view to making many future developments."
Trending Articles
6th January

When it comes to video games with deep stories, huge open worlds, and complex battle systems, nothing comes close to the RPG. Few genres are more diverse...

17th February

Dragon Ball Z: Extreme Butoden has apparently been announced in the latest edition of V Jump magazine in Japan. It is a 2D fighter and will be released...

21st September

Gamers have found a new player vs player playlist and a new planet buried in Destiny's source code. The playlist is called Tales of Osiris and will take...

16th October

Pokemon X & Y released worldwide on Saturday to the joy of millions - 4 million of whom purchased the game within the first two days. However, some of...

9th March

Well the reviews are out and the new Tomb Raider seems to be the rare successful reboot. However poor Lara can't seem to catch a break. There is a game...