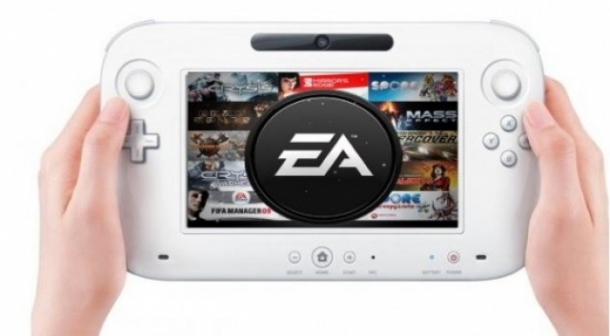 Earlier this week, EA confirmed what everyone long suspected; the third-party giant has turned its back on the Wii U.

"We have no games in development for the Wii U currently," EA spokesperson Jeff Brown told Kotaku. There was no mention of whether EA would ever resume Wii U development.

The confirmation of EA's abstinence is the latest chapter in a bizarre story that began with EA vowing to have an "unprecented partnership" with Nintendo and the Wii U back at E3 2011. The company launched Mass Effect 3, Need for Speed Underground, Madden NFL 13 and FIFA 13 at or near the console's launch, but there have been no EA games released since then. (Brown also told Kotaku that these games were EA delivering on the aforementioned partnership.) Various rumors and reports have found their way around the internet, ranging from a response to low Wii U sales to EA not being allowed to run Origin on the Wii U. Whatever the reason, EA has given Nintendo the cold shoulder, meaning the Wii U is now without one of the biggest third-party developers in the industry. Time will tell what affect that has on Nintendo's fledgling console.

UPDATE: EA has made official statements in regards to the lack of Madden NFL 25 and FIFA 14 on Wii U:

"Six months ago FIFA 13 was a launch title on Wii U. Although the game featured FIFA's award-winning HD gameplay and innovative new ways to play, the commercial results were disappointing. We have decided not to develop FIFA 14 on Wii U."

"We will not be releasing a Wii U version of Madden NFL in 2013. However, we have a strong partnership with Nintendo and will continue to evaluate opportunities for delivering additional Madden NFL products for Nintendo fans in the future."