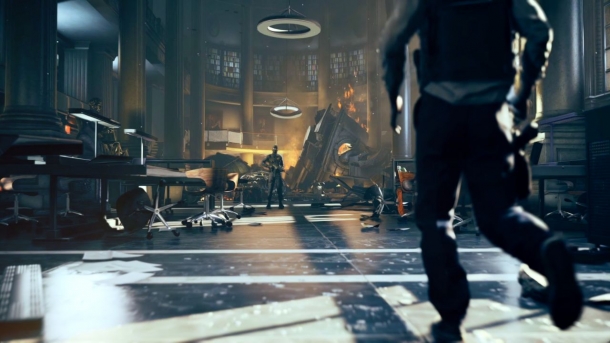 Although lacking in game reveals, Microsoft's Xbox One announcement presentation was nonetheless host to a couple of game announcements. Phil Spencer took to the stage to announce that there were 15 exclusive titles in works that would be released in the first year of the console's life. Two of those were revealed then and there:

Forza 5, the latest entry in Turn 10 Studio's hit racing franchise was one of the two, and looks sets to be a launch title for the console.

The other was a brand new IP, called Quantum Break, which is being developed by Remedy (the team behind Alan Wake, for those who can't be bothered to Google).
Trending Articles
25th July

The next installment of the Super Smash Bros series is in development. Ever since a few days ago, people were excited to see it. Now, fans of the series...

6th January

When it comes to video games with deep stories, huge open worlds, and complex battle systems, nothing comes close to the RPG. Few genres are more diverse...

28th November

These are some tips and/or tricks that almost everyone can use for Glory of Generals. 1. Upgrade your Commander first. The Commander is very important...

17th February

Dragon Ball Z: Extreme Butoden has apparently been announced in the latest edition of V Jump magazine in Japan. It is a 2D fighter and will be released...

18th June

Legendary Game Designer Shigeru Miyamoto has told Kotaku that he feels that he made a bad game. Shigeru Miyamoto is famous for games like Metroid, Star...