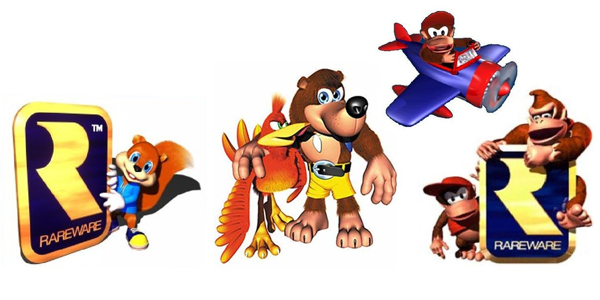 Microsoft has suggested that a Rare property deemed as "historic" may make an appearance at this year's E3.

In a conversation with Polygon, Phil Spencer of Microsoft Studios stated that "fans of Rare and Rare IP I think will be pleased with what we're going to show at E3. We had a limited amount of time today and a lot of story to tell. But Rare remains an incredibly important part of our development capability. That historic IP that they've built I think can play a real important role on Xbox One."

Rare, once a lead developer for Nintendo consoles, was purchased by Microsoft in 2002. Since then several classic Rare franchises such as Perfect Dark and Banjo-Kazooie has appeared on the Xbox 360. Perhaps a new entry to one of those series is on the way.

Microsoft will hold their E3 press conference on Monday, June 10, at 9:30 AM PST.
Related Brainwaves
17th April

Following rumours in March that Phil Harrison would be leaving the firm, Microsoft has now officially confirmed his departure. Harrison, who joined Microsoft...
Trending Articles
16th October

Pokemon X & Y released worldwide on Saturday to the joy of millions - 4 million of whom purchased the game within the first two days. However, some of...

4th February

Borderlands 2 has some of the most enjoyable writing of a game released this generation, thanks to lead writer Anthony Burch (Hey Ash, Whatcha Playin'?)....

21st January

As we promised during the weekend in the next weeks we will unveil Durango and Orbis. All the technical info you want to know about the next generation...

6th January

When it comes to video games with deep stories, huge open worlds, and complex battle systems, nothing comes close to the RPG. Few genres are more diverse...

28th November

These are some tips and/or tricks that almost everyone can use for Glory of Generals. 1. Upgrade your Commander first. The Commander is very important...