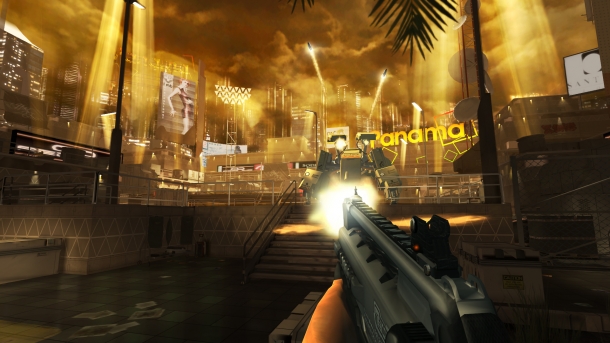 A couple of days ago we reported on Eidos Montreal teasing the next installment in the Deus Ex series over on Twitter.

Well today, Eidos Montreal did indeed announce Deus Ex: The Fall. They also announced that is is a mobile and tablet game, no doubt much to the disappointment of many Human Revolution fans.

"Developed by Square Enix's Mobile division in Europe, in collaboration with the original Deus Ex: Human Revolution team at Eidos-Montréal and N-Fusion, Deus Ex: The Fall is a story driven action-RPG and the first Deus Ex in the series to be released on mobile and tablet devices... The team has done an incredible job creating a whole new story and controls for intuitive touch screen gameplay, whilst staying true to the Deus Ex universe. Players can expect exploration, action, hacking, stealth, social enhancers, player choice and consequence- the full Deus Ex experience."

Deus Ex: The Fall will release this September and will be priced at $6.99/£4.99/€5.99.

Related Brainwaves
12th July

Yesterday it was revealed that guns were locked out of Deus Ex: The Fall for players who purchased the game for jailbroken iOS devices. However, in the...