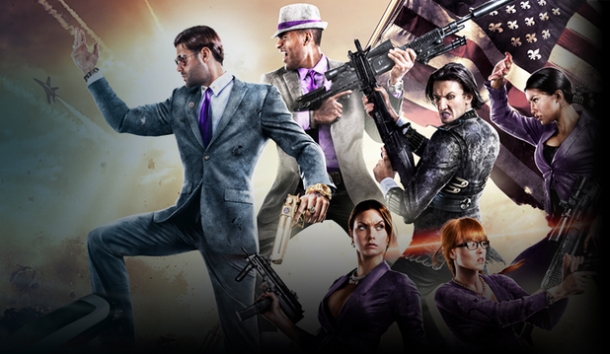 Ah, Saints Row. Back when you first came into this world of console gaming, you were but a fairly straightforward GTA clone - and now look at you! All grown up with narrative premises that were apparently written by a team of politics students tripping out while watching Independence Day. I'm so proud of you.

In what has got to be the best thing to happen to the President of the United States in fiction since Metal Wolf Chaos, Saints Row IV's latest trailer, The Battle for Humanity, involves America's leader running around a computer-simulated world, completely naked (most of the time) and blowing up interstellar invaders. His running mate is Keith David, who apparently plays Keith David.

The game takes place after the leader of the Third Street Saints has been elected to the White House. However, before they can do anything, aliens invade and stuff the gang into a virtual replica of Steelport - now redesigned as a futuristic dystopia. It promises to be "the most dramatic Saints Row game yet". For what it's worth, it already seems like it'll be the silliest - but, given this series, that's hardly a bad thing.