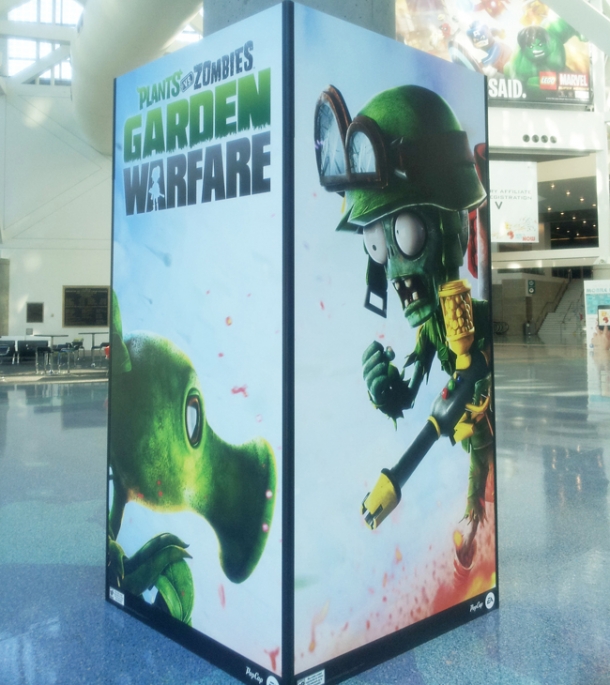 Just over a week ago EA began posting teaser images for Plants vs Zombies 2 on their Twitter stream. Naturally, Plants vs Zombies 2 was duly announced. But it appears Plants vs Zombies fans will have another game to look forward to.

This E3 promotional stand teases the prospect of Plants vs Zombies: Garden Warfare:

You might think that it's yet more promotional material for Plants vs Zombies 2, but apparently that is not the case. The following link on Popcap's own site seems to confirm that it is a unique title:

"The ultimate battle for brainz — coming soon to consoles and PC!

Plants vs. Zombies is digging into the trenches with an explosive new action experience. Blast zombies, plants and new characters across a mine-blowing PvZ world. Take on Co-op and Multiplayer action with your friends and sow the seeds of victory!"