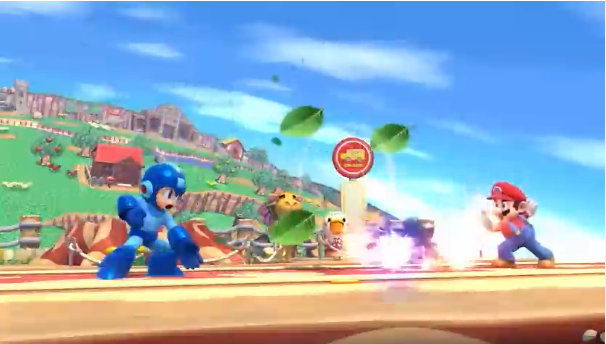 The next entry in Nintendo's wildly popular Super Smash Bros. series has just been announced. It's not been given a title yet, but we know it will be releasing on the Wii U and 3DS sometime next year. Oh, and it will also feature Mega Man.
Related Brainwaves
14th February

-Little Mac is joining the Super Smash Bros. for Wii U and 3DS cast. The pint-sized hero of the Punch-Out franchise attacks with a flurry of boxing blows....
Trending Articles
5th November

Fallout: Shadow of Boston and Fallout: The Ultimate Collection trademarks have been filed at the German patent office. The Office for Harmonization in...

18th June

Legendary Game Designer Shigeru Miyamoto has told Kotaku that he feels that he made a bad game. Shigeru Miyamoto is famous for games like Metroid, Star...

21st September

Gamers have found a new player vs player playlist and a new planet buried in Destiny's source code. The playlist is called Tales of Osiris and will take...

6th January

When it comes to video games with deep stories, huge open worlds, and complex battle systems, nothing comes close to the RPG. Few genres are more diverse...

16th February

Yu-Gi-Oh! Duel Generation Hack Tool Get Free Unlock All Pack and Deck, tool works on Android and iOS (iPhone, iPad, iPod Touch), download tool Hack Tool...