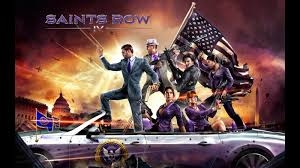 Recently, i have been hearing rumors that Saints Row 4 looks 'crappy' and 'undetailed' and even 'like a ps2 game' because of its publisher Deep Silver. Many have been led to believe that Deep Silver (creator of the Dead Island series) is responsible. If you have played any of the Dead Island games, then you know why people think this. Dead Island is a current generation game, but lacks so much detail and animation. In the new installment, you can literally see you character miss ladder steps and watch their leg phase through the ground; characters and zombies even glitch around occasionally. Even getting into a car looks so half assed, so to speak. After hearing these and confirming their reasons by playing Dead Island, i myself have been led to believe the same thing. However i also think that they have no involvement since they are only the publisher and not the developer.

What do you think? Is Deep Silver responsible? Or are they just the publisher finalizing the game?
Related Brainwaves
2 hours ago

DICE, the developers of Battlefield 4, have upgraded the game's server infrastructure in an attempt to fix lag issues and poor server performance. A lot...

3 hours ago

Bungie, the developers behind the upcoming game Destiny, have released a new trailer showcasing the 3 different classes you can play as: Titan - The first...

4 hours ago

It looks like Batman: Arkham Knight may have been pushed back to 2015. During WonderCon, at the DC All Access panel, a trailer was shown for Batman: Arkham...