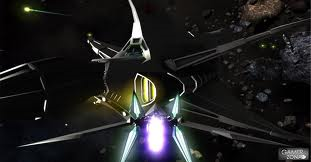 Famed Platinum Games developer, Hideki Kamiya, has just recently stated that the company really wants to work on Star Fox. According to Hideki, he is a very big fan of Star Fox and is disappointed to see it dormant for so long. Platinum games is responsible for games such as Bayonetta, Vanquish, and Metal Gear Rising: Revengeance. Hideki has previously stated that he would absolutely love to work on Star Fox; this is the second time of doing so.

What do you think? Should Platinum Games take on Star Fox after Bayonetta 2?

After seeing that the company would like to work on it the first time, I thought "Retro is probably already working on it". Seeing that he now says he still wants to, I now think "PLEASE!!"

Picture shown above is early images of the cancelled fan based Star Fox game known as "Shadows of Lylat". The team was close to finishing, but simply couldn't find the time to do so and cancelled the project.
Related Brainwaves
29th November

Sony recently announced lifetime shipment figures for the PlayStation 4 have surpassed 102.8 million units as of September 30, 2019. That puts shipment...

26th August

Despite the many post apocalyptic open-world games available today, I'm yet to play one inspired by kung-fu movies. Enter Experiment 101's Biomutant, a...
Trending Articles
6th January

When it comes to video games with deep stories, huge open worlds, and complex battle systems, nothing comes close to the RPG. Few genres are more diverse...

16th February

Yu-Gi-Oh! Duel Generation Hack Tool Get Free Unlock All Pack and Deck, tool works on Android and iOS (iPhone, iPad, iPod Touch), download tool Hack Tool...

5th November

Fallout: Shadow of Boston and Fallout: The Ultimate Collection trademarks have been filed at the German patent office. The Office for Harmonization in...

4th February

Borderlands 2 has some of the most enjoyable writing of a game released this generation, thanks to lead writer Anthony Burch (Hey Ash, Whatcha Playin'?)....

9th March

Well the reviews are out and the new Tomb Raider seems to be the rare successful reboot. However poor Lara can't seem to catch a break. There is a game...