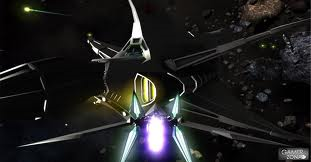 Famed Platinum Games developer, Hideki Kamiya, has just recently stated that the company really wants to work on Star Fox. According to Hideki, he is a very big fan of Star Fox and is disappointed to see it dormant for so long. Platinum games is responsible for games such as Bayonetta, Vanquish, and Metal Gear Rising: Revengeance. Hideki has previously stated that he would absolutely love to work on Star Fox; this is the second time of doing so.

What do you think? Should Platinum Games take on Star Fox after Bayonetta 2?

After seeing that the company would like to work on it the first time, I thought "Retro is probably already working on it". Seeing that he now says he still wants to, I now think "PLEASE!!"

Picture shown above is early images of the cancelled fan based Star Fox game known as "Shadows of Lylat". The team was close to finishing, but simply couldn't find the time to do so and cancelled the project.
Related Brainwaves
7 hours ago

NISA have been on a porting spree for the Disgaea series, so whenever one comes out on console you can bet it won't be too long until a new and improved...

9 hours ago

Back at E3 in June, BioWare hinted at a brand new IP. Now they've released a trailer for it. The trailer is titled "Nightmare" and can be seen below: It's...

10 hours ago

Sonic Boom will be released on the Wii U this November the 18th in America (with the game expected to launch on the 21st in Europe). The 3DS version of...

11 hours ago

Bungie have announced that, as of yesterday, anyone can now access the Destiny Beta on Xbox One, Xbox 360, PS3 and PS4, regardless of whether customers...