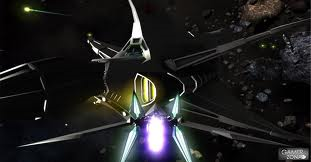 Famed Platinum Games developer, Hideki Kamiya, has just recently stated that the company really wants to work on Star Fox. According to Hideki, he is a very big fan of Star Fox and is disappointed to see it dormant for so long. Platinum games is responsible for games such as Bayonetta, Vanquish, and Metal Gear Rising: Revengeance. Hideki has previously stated that he would absolutely love to work on Star Fox; this is the second time of doing so.

What do you think? Should Platinum Games take on Star Fox after Bayonetta 2?

After seeing that the company would like to work on it the first time, I thought "Retro is probably already working on it". Seeing that he now says he still wants to, I now think "PLEASE!!"

Picture shown above is early images of the cancelled fan based Star Fox game known as "Shadows of Lylat". The team was close to finishing, but simply couldn't find the time to do so and cancelled the project.