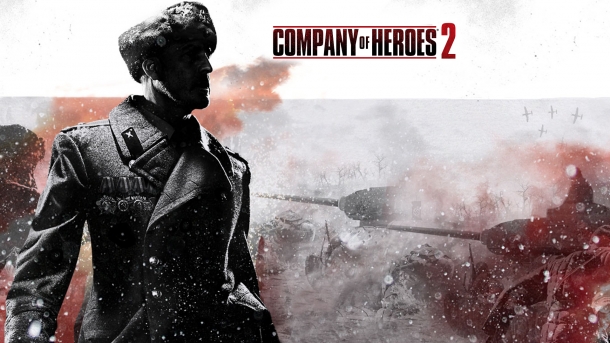 The real time strategy genre has been through a sort or resurgence as of late, with titles like StarCraft II leading the charge. And it looks like the trend will continue with Sega's take on Company of Heroes 2, the sequel to 2006's critically acclaimed RTS. I got a chance to sit down with the game and play the game's multiplayer mode and... well, from my short time with the game (I got decimated by the computer, incidentally) I was left very impressed.

The basic gameplay between Company of Heroes 1 and 2 has remained basically the same, which is a very good thing. Instead changing this up the developers have focused on making the experience more dynamic and immersive than ever before. The big additions this time around are dynamic weather effects (blizzards, etc.) that will affect the course of the battle. These storms (apart from being the most heinous looking storms I have ever seen in a game) will have all sorts of effects on the combat, forcing you to either move your units to shelter, or strike during the storm and take advantage of your opponent's handicap...
Related Brainwaves
26th November

Steam's Fall sale is now live. The 'Steam Exploration Sale' will last from today until 2nd December, 10am PST, and will feature discounts on thousands...