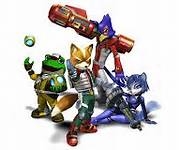 A while back, multiple gamer news sites questioned Hideki Kamiya on what he would do with Star Fox. He had stated that he is a huge fan of the series and would really love to make a game. During the interview, he stated that he would make the story serious and very action packed. He even had plans to change a few mechanics like ground controls. He said he would have Fox move more like Ryu from Ninja Gaiden so that the feel of the game is realistic. Just recently, he said yet again that he wanted to still work on the game and that he would "jump at the opportunity". Personally, I hope Nintendo allows them to do so after they finish Bayonetta 2 and Wonderful 101.

To me, it seems like Nintendo is flat out ignoring us. Almost every website that has an article saying "Platinum Games", people start commenting "GIVE THEM STAR FOX" and "PLeaseee let them do it!". I'm not even over-exaggerating; people want a Star Fox and Nintendo isn't even acknowledging it. Hopefully Shigeru Miyamoto decides to give us an answer.
Trending Articles
11 hours ago

The PS4's next update - called Masamune - will include Sony's Share Play functionality when it arrives next week. The feature, which was first shown off...

2 days ago

Sid Meier's Civilization V will be free to play on Steam until the 23rd of October. The promotion is designed to drum up excitement for Firaxis' latest...

10 hours ago

Grand Theft Auto: San Andreas, which turns 10 years old this month, will be making its way to the Xbox 360's Games on Demand service with 720p resolution...

21st September

Gamers have found a new player vs player playlist and a new planet buried in Destiny's source code. The playlist is called Tales of Osiris and will take...

23rd September

Ubisoft revealed today Assassin's Creed Chronicles: China, an entirely new downloadable Assassin's Creed game, featuring 2.5 side-scrolling gameplay and...