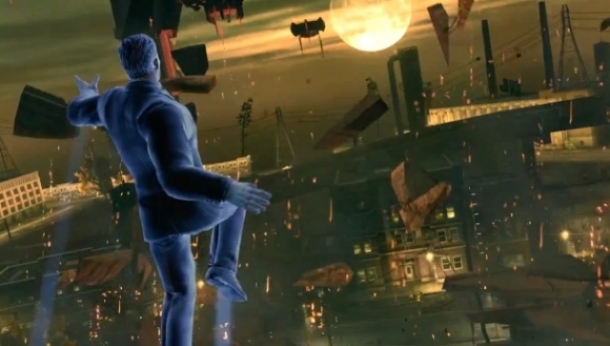 Volition's wacky and violent open-world title, Saints Row IV, is not welcome in the land Down Under. It has been refused classification in Australia; the first game to be refused classification since Australia added the R18+ rating to its rating system. In the past, Australia had banned many games because their rating system did not go higher than age 15, but with the new changes in place, 17 games had been given the R18+ rating before Saints Row IV's banning.

In their press release, the Australian Classification Board stated:

"In the Board's opinion, Saints Row IV includes interactive, visual depictions of implied sexual violence which are not justified by context. In addition, the game includes elements of illicit or proscribed drug use related to incentives or rewards. Such depictions are prohibited by the computer games guidelines."

Publisher Deep Silver told Joystiq that: "Volition, the developer, are reworking some of the code to create a version of the game for this territory by removing the content which could cause offence without reducing the outlandish gameplay that Saints Row fans know and love."

Saints Row IV will arrive on PC, Xbox 360, and PlayStation 3 on August 20th (North America) and August 23rd (Europe).

Trending Articles
6th January

When it comes to video games with deep stories, huge open worlds, and complex battle systems, nothing comes close to the RPG. Few genres are more diverse...

4th February

Borderlands 2 has some of the most enjoyable writing of a game released this generation, thanks to lead writer Anthony Burch (Hey Ash, Whatcha Playin'?)....

16th February

Yu-Gi-Oh! Duel Generation Hack Tool Get Free Unlock All Pack and Deck, tool works on Android and iOS (iPhone, iPad, iPod Touch), download tool Hack Tool...

29th September

Hey gamers we've a new online tool for you, this time is Farming Simulator 2017 Cd-key Generator. Render your own village: from growing to animal husbandry,...

25 days ago

Despite the many post apocalyptic open-world games available today, I'm yet to play one inspired by kung-fu movies. Enter Experiment 101's Biomutant, a...