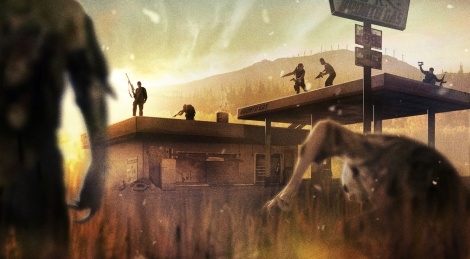 Australia's Classification Board did not stop after banning Saints Row IV from the country. They announced hours later that they have also refused classification for the Microsoft-published open-world zombie game, State of Decay.

The specific concern from the Classification Board is the use of drugs and substances. The game has various medications and stimulants used to restore health or boost stamina. While games with drugs have been allowed in Australia before, the Board has taken into account that "it would be very difficult to complete the game without some form of medication".

The addition of an R18+ rating was intended to prevent many games from being banned in Australia for not meeting the M15 requirements. However, after six months In effect, these two recent barrings do not inspire confidence in the rating system.

Undead Labs president Jeff Strain broke the news on the company's official forums:

"We're working with Microsoft to come up with options, including changing names of certain medications in the game to comply with ratings requirements. Whatever our path forward, it's going to take a bit. I know this is frustrating — believe me, we're frustrated too — but each country has the right set its own rules about content, and it's our responsibility to comply with them. Rest assured we'll do everything we can to find a way to get the game into your hands. Stay tuned."
Related Brainwaves
13th June

As was widely expected, State of Decay 2 was officially announced during Microsoft's E3 2016 press conference. The sequel to the surprise 2013 hit State...

22nd July

Last year the developer behind State of Decay, Undead Labs, was asked if we would see State of Decay ported to the Xbox One. The answer at the time was...

12th February

Open-world zombie game State of Decay is getting a new expansion, titled State of Decay: Lifeline, developer Undead Labs revealed on its blog. They revealed...
Trending Articles
21st September

Gamers have found a new player vs player playlist and a new planet buried in Destiny's source code. The playlist is called Tales of Osiris and will take...

16th October

Pokemon X & Y released worldwide on Saturday to the joy of millions - 4 million of whom purchased the game within the first two days. However, some of...

6th January

When it comes to video games with deep stories, huge open worlds, and complex battle systems, nothing comes close to the RPG. Few genres are more diverse...

18th June

Legendary Game Designer Shigeru Miyamoto has told Kotaku that he feels that he made a bad game. Shigeru Miyamoto is famous for games like Metroid, Star...

21st January

As we promised during the weekend in the next weeks we will unveil Durango and Orbis. All the technical info you want to know about the next generation...