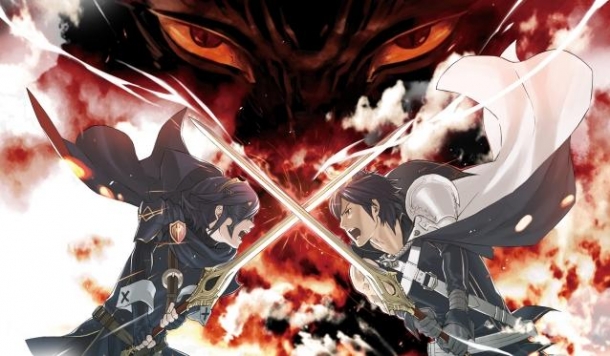 This is the last year of the current console generation, but the first half has seen the release of a number of outstanding titles. The following are the six which we have rated highest.

The Last of Us (PS3)

Score: 9.8

"With The Last of Us Naughty Dog have delivered a masterpiece in every sense of the word. They don't just raise the bar for video games, they set a new precedent that all narrative driven games should be measured against. I've already heaped huge amounts of praise onto The Last of Us, and yet I feel like I could continue to conjure up new ways of explaining just how impressive the experience is. In the end, when I tell you that The Last of Us is not only the best, most complete, game of this generation, but also one of the best games that I've ever had the fortune to play, I hope you'll realise how impossibly good The Last of Us is."



BioShock Infinite (PC, X360, PS3)

Score: 9.5

"In the end, it is a stunning technological achievement and an unforgettable gaming experience. Certainly not since BioShock six years ago, and perhaps not even then, have narrative and gameplay been so masterfully fused into such an extraordinary game. Elements of it are familiar, but the game itself is like nothing you have played before. You owe it to yourself, and to the developers who spent five years creating such a masterpiece, to give it a try."



Fire Emblem: Awakening (3DS)

Score: 9.3

"In the handheld's short lifespan we have already seen some truly amazing games; games that have pushed the system in terms of graphics, offered innovative gameplay mechanics and brought us experiences that, while familiar, feel fresh. Fire Emblem: Awakening does all of this and just keeps on giving. On a system with so many great games, Fire Emblem: Awakening stands tall amongst the best of the best. It's a testament to the notion that tried and true ideas can be reinvigorated with new mechanics without compromise."



Animal Crossing: New Leaf (3DS)

Score: 9.0

"Animal Crossing: New Leaf is the definitive title in the series to date. Taking on the role of mayor has opened up the personalization of the town more than any other title and adds to the iterative changes that continue to make the series as immersive as ever. Those who disliked any of the prior titles won't see enough changes to justify jumping back in, but anyone with even a fleeting interest in the series should pick up New Leaf and experience the magic of this virtual village."



Terraria (PSN, XBLA)

Score: 8.8

"The fluidity and ease of which you can create and explore new worlds means that, like Minecraft, Terraria's value proposition is as good as you want it to be, and the added bonus of actually having RPG and adventure elements makes Terraria a much more enjoyable game than its three-dimensional counterpart. What it lacks in depth and freedom, it more than makes up for in adventure and unicorn slaying. This is a must have for anyone who loves adventure, exploration, or fantasy RPGs."



Donkey Kong Country Returns 3D (3DS)

Score: 8.8

"All in all, I give Donkey Kong Country Returns 3D an enthusiastic recommendation. If you can ignore the fact that the Kremlings have been replaced by Tikis and the DK crew are almost entirely absent, I'd say this is in every way an equal to its SNES precursors, and the 3DS version honestly has so much more to offer than its console counterpart since it's now accessible to players of all ability. If you're a fan of Donkey Kong Country, platformers, or quality games with a rewarding challenge, you'd be doing yourself a disservice to not buy Donkey Kong Country Returns 3D."