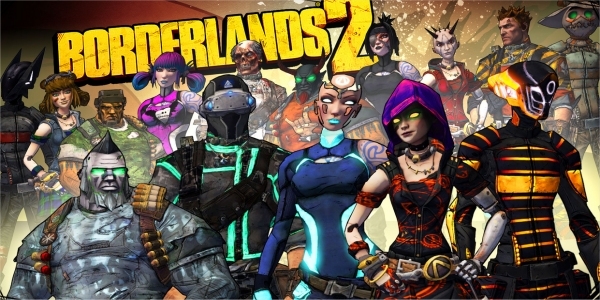 At its PAX Australia panel, Borderlands developer Gearbox announced the Ultimate Vault Hunter Upgrade Pack 2: Digistruct Peak Challenge and the Headhunter Pack.

The first adds a new map and a mode in which you can fight against "overpowered" enemies, and increases the level cap by 11 levels, to 72 (this cap was increased from 50 to 61 by an earlier DLC pack).

Headhunter features TK Baha from the original Borderlands in a set of new missions, culminating in a final boss fight against Jacques O'Lantern.

The new Upgrade Pack will retail for $5, and the price of the Headhunter Pack has yet to be announced. Neither is included with the Season One DLC Pass, which has already provided four earlier DLC packs free of charge.

Trending Articles
30th October

Download Link: http://www.fileworld.info/outil-triche/telecharger-geometry-dash-outil-de-piratage-android-ios-comment-pirater-geometry-dash-triche/ Hello...

28th November

These are some tips and/or tricks that almost everyone can use for Glory of Generals. 1. Upgrade your Commander first. The Commander is very important...

6th January

When it comes to video games with deep stories, huge open worlds, and complex battle systems, nothing comes close to the RPG. Few genres are more diverse...

25th July

The next installment of the Super Smash Bros series is in development. Ever since a few days ago, people were excited to see it. Now, fans of the series...

4th February

Borderlands 2 has some of the most enjoyable writing of a game released this generation, thanks to lead writer Anthony Burch (Hey Ash, Whatcha Playin'?)....