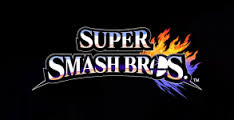 The next installment of the Super Smash Bros series is in development. Ever since a few days ago, people were excited to see it. Now, fans of the series are in huge denial and complete disappointment. Series director and developer Masahiro Sakurai has recently revealed that the team has completely dropped the Tekken inspired story mode and all cutscenes. According to Sakurai, cutscenes are a one time deal; gamers are only intrigued when they see it the first time. His direct words are disturbing. The reason he gave for leaving out story and CG scenes makes absolutely no sense in any possible way. Here's what he said: "Unfortunately the scenes in which we put hard work into were posted online". When read, you think the Wii U scenes were leaked, that's not what he meant. He means that BRAWL scenes were leaked. Yes, brawl scenes on youtube are the cause of the team just now dropping the story. Really?! Brawl is quite old for the team to just now take into concern. Fans, when told about this new story and cutscenes, were EXTREMELY excited about it. Now we have all been metaphorically shot by this horrid decision.

Before the announcement, people were excited for:
-More characters and better detail
-the new story
-the cutscene unlocks
-the game itself
-the customization of characters

Now this has all been reversed:
-fans disappointed about no story
-fans disappointed about no scenes
-less characters than Brawl
-and overall fear of decisions that Sakurai is thinking of (seriously, people are scared about what Sakurai is going to do next)

As of now, I will not purchase the game. I LOVE the series, but what this guy is doing is so BAD and HORRID that it's ruining the game. When taken into view, the game is downgrading everything except visuals.
Related Brainwaves
14th February

-Little Mac is joining the Super Smash Bros. for Wii U and 3DS cast. The pint-sized hero of the Punch-Out franchise attacks with a flurry of boxing blows....