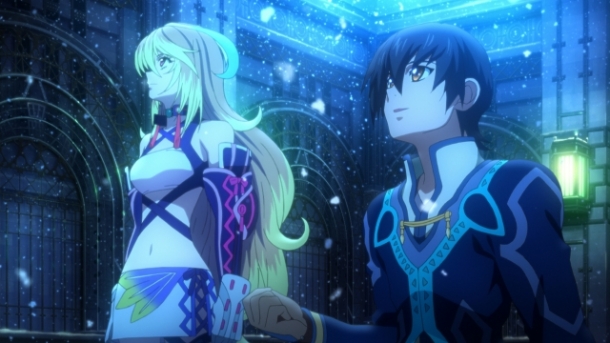 The summer season is in full swing. The release schedule has quieted down ever since The Last of Us wowed our Chris Kerr, but the August slate shows that our dry throats are about to be parched. We've narrowed the list down to our Top 5 Games of August below.

Pikmin 3
Release Date: August 4th
Platform: Wii U

The newest Pikmin title just saw its European release and soon it will make the trek across the Atlantic to North America. Pikmin 3 brings Nintendo's whimsical real-time strategy series into the HD realm and introduces the Rock and Flying Pikmin types.


Dragon's Crown
Release Date: August 6th
Platform: PS3, Vita

Developer Vanillaware is at it again. They've created another 2D action RPG to follow in the footsteps of Odin Sphere and Muramasa: The Demon Blade. Dragon's Crown has drawn plenty of attention thanks to its... um... provocative art style. We hope the game will provoke positive reaction from us as well.


Tales of Xillia
Release Date: August 6th
Platform: PS3

Namco Bandai sure took their sweet time bringing Tales of Xillia overseas. Xillia is releasing in North America and Europe nearly two years since coming out in Japan. It received a gold award at Sony's PlayStation awards and ranked in the User's Choice Top 10. Now we'll get to see why Japan loves Xillia so much.


Mario & Luigi: Dream Team
Release Date: August 11th
Platform: 3DS

Nintendo and AlphaDream got back to work, creating another installment of the Mario & Luigi RPG series. This time around, Mario will explore Luigi's dream world, in which Luigi is granted many different superpowers, not restricted by the limits of the real world. Except wacky, quirky fun and humor much like the previous Mario & Luigi titles.


Saints Row IV
Release Date: August 20th
Platform: PS3, 360, PC

The chaotic and utterly insane sandbox series returns. In Saints Row IV, the Third Street Saints have become the leaders of the United States and the Saints' leader has become President. And if you choose the voice of Nolan North for your protagonist, you will literally play as President Nolan North. You know you want that.