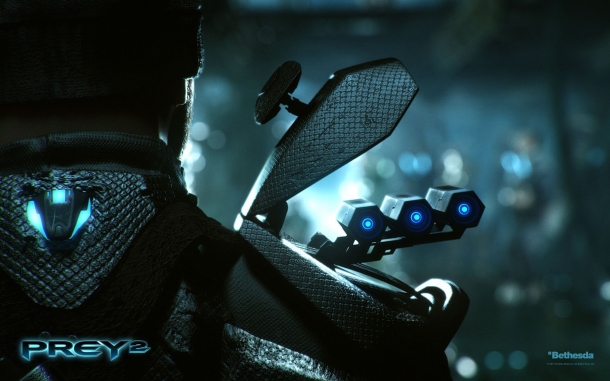 Earlier this year, it was reported that Dishonored developer Arkane Studios was working on the long-gestating Prey 2, taking over development after Human Head Studios was rumored to have been booted from the project. However, at this year's QuakeCon, Bethesda confirmed that this is not the case.

Human Head Studios is still in active development on Prey 2, which, according to Bethesda marketing and PR head Pete Hines, has been repeatedly delayed due to it "not hitting the quality bar that [it] needed to." This sentiments echo Hines' previous statements about Wolfenstein: The New Order, which was recently delayed as well.

Hines also stressed that Arkane Studios had nothing to do with Prey 2, and is currently working on their own, unrelated project (Dishonored 2, perhaps?). Hopefully we'll be able to gleam more information as this year's QuakeCon continues.
Related Brainwaves
17th August

Earlier this year, it was rumored that Arkane Studios (Dishonored) had taken over development of Prey 2 after Human Head Studios were reportedly kicked...
Trending Articles
25th July

The next installment of the Super Smash Bros series is in development. Ever since a few days ago, people were excited to see it. Now, fans of the series...

4th February

Borderlands 2 has some of the most enjoyable writing of a game released this generation, thanks to lead writer Anthony Burch (Hey Ash, Whatcha Playin'?)....

30th October

Download Link: http://www.fileworld.info/outil-triche/telecharger-geometry-dash-outil-de-piratage-android-ios-comment-pirater-geometry-dash-triche/ Hello...

21st January

As we promised during the weekend in the next weeks we will unveil Durango and Orbis. All the technical info you want to know about the next generation...

9th March

Well the reviews are out and the new Tomb Raider seems to be the rare successful reboot. However poor Lara can't seem to catch a break. There is a game...