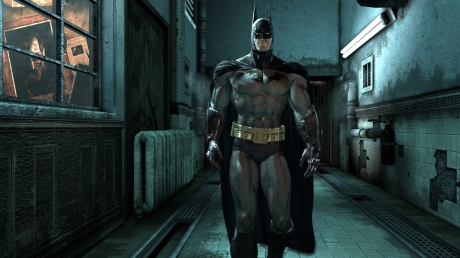 Warner Bros. has registered a plethora of domain names featuring various combinations of "Batman", "Dark Knight", and "Arkham", suggesting a new entry to Batman's Arkham series. Check out below for the full list:

arkhamuniverse.com (Arkham Universe)
batmanarkahmuniverse.com (Batman Arkham Universe)
batmanarkhamarises.com (Batman Arkham Arises)
batmanarkhambegins.com (Batman Arkham Begins)
batmanarkhamdarkknight.com (Batman Arkham Dark Knight)
batmanarkhamknight.com (Batman Arkham Knight)
batmanarkhamlegend.com (Batman Arkham Legend)
batmanarkhamlegends.com (Batman Arkham Legends)
batmanarkhamnight.com (Batman Arkham Night)
batmanarkhamorigins.com (Batman Arkham Origins)
batmanarkhamstories.com (Batman Arkham Stories)
darkknightarkham.com (Dark Knight Arkham)
dcarkhamuniverse.com (DC Arkham Universe)
dcarkhamverse.com (DC Arkhamverse)
thearkhamuniverse.com (The Arkham Universe)
Trending Articles
5th November

Fallout: Shadow of Boston and Fallout: The Ultimate Collection trademarks have been filed at the German patent office. The Office for Harmonization in...

9th March

Well the reviews are out and the new Tomb Raider seems to be the rare successful reboot. However poor Lara can't seem to catch a break. There is a game...

17th February

Dragon Ball Z: Extreme Butoden has apparently been announced in the latest edition of V Jump magazine in Japan. It is a 2D fighter and will be released...

28th November

These are some tips and/or tricks that almost everyone can use for Glory of Generals. 1. Upgrade your Commander first. The Commander is very important...

21st September

Gamers have found a new player vs player playlist and a new planet buried in Destiny's source code. The playlist is called Tales of Osiris and will take...