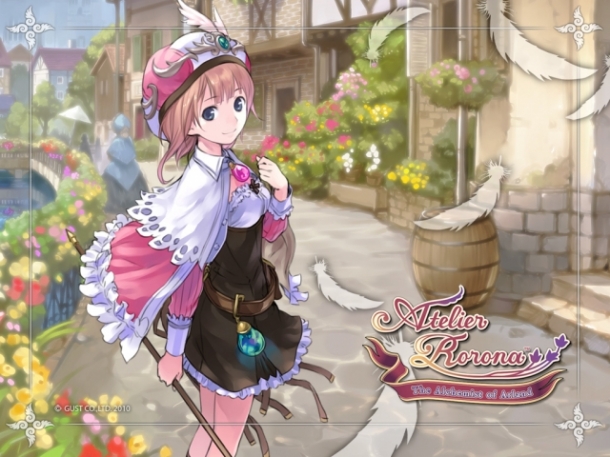 What a generation for remakes it has been. We've been seeing them in unprecedented amounts and now you can add another milestone to the list: a remake of a game already released on the same platform. That's right, Atelier Rorona, originally released on the PlayStation 3 in Japan in June 2009, is being remade for the PlayStation 3 and PlayStation Vita.

Usually I would scoff at the idea of a remake so soon but if you take a look at how Gust's game design has improved over such a short time it doesn't seem as unreasonable. The original Atelier Rorona had some hilarious and fun characters but the restrictive time limits on objectives, weak battle animations, and decidedly chibi in-game character designs held it back. By the next game in the series (Atelier Totori) released, Gust had already revamped the time restrictions to give much more freedom and improved the graphics, and they've mostly continued to improve from there.

According to Dengeki PlayStation, this remake promises to not only update the graphics and change the time restrictions but has quite a few other additions planned. Rorona will be able to partake in new events, cultivate items in a garden outside her house (if this truly takes off and they get some Harvest Moon in my Atelier I might never tear myself away from the game again), a time capsule that changes the items you put into it, and new party members.

Japan will be getting this in November but it's tough to say if the West will ever have the pleasure of the new and improved Rorona. Tecmo Koei has been good about bringing over all the other remade Atelier games that appeared on the PSVita, however, so there's definitely some hope.