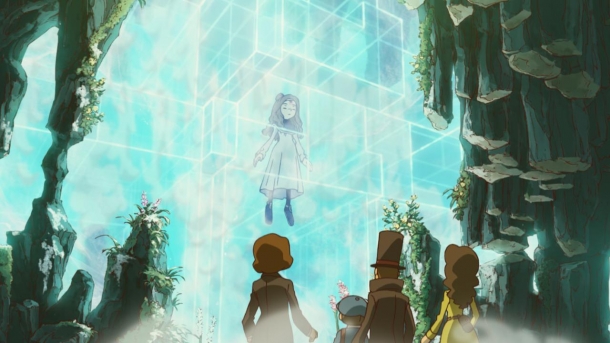 It always seems to take far longer than it should to bring a game over from North American to Europe (and Australia), which is why we like to celebrate whenever one decides to flip the natural order on its head.

So, break out the tea and biscuits/frogs legs and snails/beer and celebrate being European (or Australian), because Professor Layton and the Azran Legacy is going to be released on the 8th of November in our region.

The story follows on from the conclusion of the last game, Professor Layton and the Mask of Miracle, and involves a mysterious organisation named Targent trying to control the power of the ancient Azran civilisation. Unfortunately, North Americans will have to wait until the mysterious date of "2014" but the wait shouldn't be too long: Layton games have a decent track record when it comes to release dates.

But that's not the only piece of Layton news we've heard lately. As we reported yesterday, the much-anticipated Professor Layton vs. Ace Attorney has been marked as having an "early 2014" date for Europe and "2014" for America. This title will feature both Layton and Phoenix Wright being sent to the mysterious "Labyrinth City", where they must defend a young girl convicted of witchcraft and reveal the truth behind the mysterious "Story Teller".

It seems like the 2013/14 Winter is going to be a very good time to be a puzzle gamer - so, if that includes you, it's time to get excited!