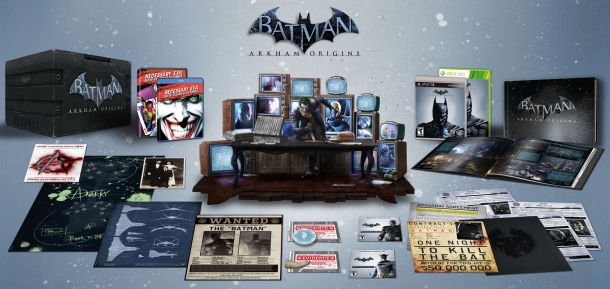 Warner Bros. has revealed the Batman: Arkham Origins Collector's Edition that will be available in North America, New Zealand, and Australia. The collector's edition will retail for $119.99.

Included in the package is a Joker statue with LED effects, an 80 page art book, 2 pieces of evidence, a poster, a stencil, a Gotham map which glows-in-the-dark, and more.

Gamers who purchase the collector's edition will also get a 'First Appearance Batman Skin' which makes the player look like Batman did in his debut of the original Detective Comics #27 in 1939. Additional game content is also included which consists of 2 extra Deathstroke skins and bonus maps. North American buyers will also get a documentary film from Warner Bros. which highlights DC's villains.