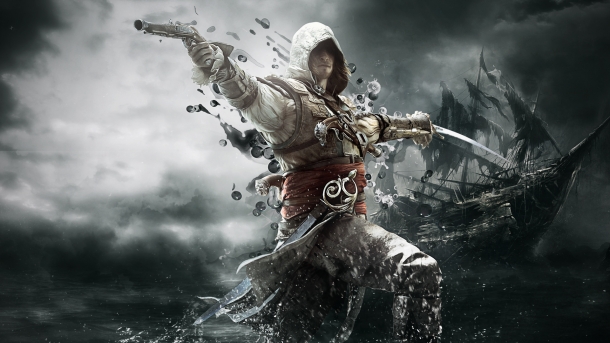 A new video for Assassin's Creed IV: Black Flag has been uploaded by Ubisoft.

The in-depth, seven-minute video is narrated by game director Ashraf Ismail and shows off the pirate protagonist Edward Kenway's stealth and assassination skills, as well as some of the environments.

Perhaps most interestingly, the game shows that Edward will be able to access underwater caverns - but, upon surfacing, will be forced to deal with enemies without weapons or equipment. This will force the player to rely mostly on their own wits and cunning, using strategies like distracting and luring them over before taking their tools. In addition, the video also reveals that the Eagle Vision has been upgraded, which allows the player to "tag enemies and see them through walls".

The video also makes a big deal of showing off how much more city-centred AC IV is going to be, harkening back to the good old days of Assassins Creed II and all the hours you could spend climbing up, over and across all those impressive buildings. In fact, Ismail mentions that height is integral to gaining the advantage over one's enemies.

Assassins Creed IV: Black Flag is scheduled for a release in North America on the 29th of October, with an Australian release on the the 31st and a European release on the 1st of November.

Trending Articles
29th September

Hey gamers we've a new online tool for you, this time is Farming Simulator 2017 Cd-key Generator. Render your own village: from growing to animal husbandry,...

5th November

Fallout: Shadow of Boston and Fallout: The Ultimate Collection trademarks have been filed at the German patent office. The Office for Harmonization in...

21st September

Gamers have found a new player vs player playlist and a new planet buried in Destiny's source code. The playlist is called Tales of Osiris and will take...

6th January

When it comes to video games with deep stories, huge open worlds, and complex battle systems, nothing comes close to the RPG. Few genres are more diverse...

29th July

Blizzard's latest expansion for Hearthstone, One Night in Karazhan has received a fresh new trailer to go along with a release date announcement. Players...