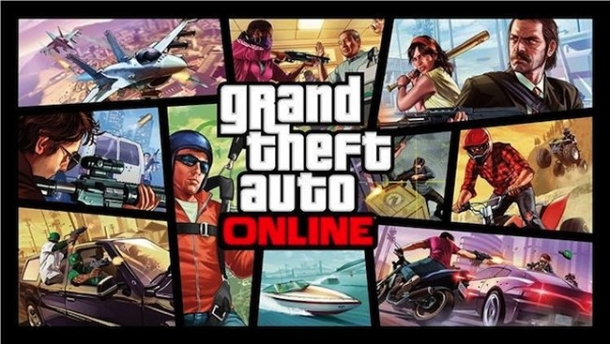 In a somewhat unexpected turn of events, the reveal of the online section of Grand Theft Auto V turned out to be the reveal of more than just a multiplayer mode, but a fully-fledged, separate game. That game is Grand Theft Auto Online, which launches on October 1st and is free with every retail copy of Grand Theft Auto V.

Grand Theft Auto Online will be "a dynamic and persistent online world for 16 players that begins by sharing gameplay features, geography and mechanics from Grand Theft Auto V, but will continue to expand and evolve after its launch with new content created by Rockstar Games and the Grand Theft Auto community," according to Rockstar.

As you'd expect, the game will be similar in concept to that of your average Grand Theft Auto title. In other words, "players have the freedom to explore alone or with friends, work cooperatively to complete missions, band together to participate in activities and ambient events, or compete in traditional game modes with the entire community, all with the personality and refined mechanics of Grand Theft Auto V."

It certainly seems like a pretty interesting concept, and a new take on how online works in a game like this. Perhaps more interesting is the potential the game will have in the future, where it could be possible to recreate different countries, even the entire world if Rockstar desired. An interesting project, indeed. Let's see how it works come October, then.