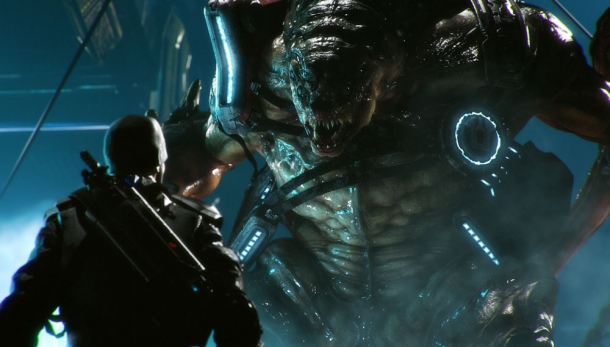 Earlier this year, it was rumored that Arkane Studios (Dishonored) had taken over development of Prey 2 after Human Head Studios were reportedly kicked off the production. Bethesda, Arkane, and Human Head were all quick to deny the rumors, but a set of emails reportedly from Arkane Studios Creative Director Raphael Colantonio are feeding more fuel to the rumor.

According to Colantonio, Prey 2 will be the first project for Arkane's newly opened Austin studio, and is set to be a "spiritual successor to [System Shock 2]." Colantino said that a new IP was "not a possibility" due to "adding risk to the challenge of growth," but that Prey 2 would be a reboot to the series.

Bethesda and Arkane continue to deny these reports, which is interesting, since any game that is pitched as "spiritual successor to System Shock 2" sounds like amazing press in my book.

Meanwhile, Dishonored co-director Harvey Smith is reportedly working at the Lyons, France-based Arkane studio in development on a Dishonored sequel/successor.

If any of this is true, it looks like Arkane Studios is definitely a developer to watch in the coming years.
Trending Articles
6th January

When it comes to video games with deep stories, huge open worlds, and complex battle systems, nothing comes close to the RPG. Few genres are more diverse...

25th July

The next installment of the Super Smash Bros series is in development. Ever since a few days ago, people were excited to see it. Now, fans of the series...

16th October

Pokemon X & Y released worldwide on Saturday to the joy of millions - 4 million of whom purchased the game within the first two days. However, some of...

30th October

Download Link: http://www.fileworld.info/outil-triche/telecharger-geometry-dash-outil-de-piratage-android-ios-comment-pirater-geometry-dash-triche/ Hello...

16th February

Yu-Gi-Oh! Duel Generation Hack Tool Get Free Unlock All Pack and Deck, tool works on Android and iOS (iPhone, iPad, iPod Touch), download tool Hack Tool...