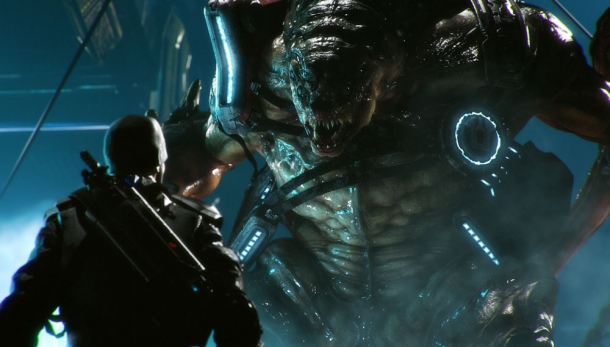 Earlier this year, it was rumored that Arkane Studios (Dishonored) had taken over development of Prey 2 after Human Head Studios were reportedly kicked off the production. Bethesda, Arkane, and Human Head were all quick to deny the rumors, but a set of emails reportedly from Arkane Studios Creative Director Raphael Colantonio are feeding more fuel to the rumor.

According to Colantonio, Prey 2 will be the first project for Arkane's newly opened Austin studio, and is set to be a "spiritual successor to [System Shock 2]." Colantino said that a new IP was "not a possibility" due to "adding risk to the challenge of growth," but that Prey 2 would be a reboot to the series.

Bethesda and Arkane continue to deny these reports, which is interesting, since any game that is pitched as "spiritual successor to System Shock 2" sounds like amazing press in my book.

Meanwhile, Dishonored co-director Harvey Smith is reportedly working at the Lyons, France-based Arkane studio in development on a Dishonored sequel/successor.

If any of this is true, it looks like Arkane Studios is definitely a developer to watch in the coming years.
Trending Articles
28th November

These are some tips and/or tricks that almost everyone can use for Glory of Generals. 1. Upgrade your Commander first. The Commander is very important...

9th March

Well the reviews are out and the new Tomb Raider seems to be the rare successful reboot. However poor Lara can't seem to catch a break. There is a game...

16th October

Pokemon X & Y released worldwide on Saturday to the joy of millions - 4 million of whom purchased the game within the first two days. However, some of...

4th February

Borderlands 2 has some of the most enjoyable writing of a game released this generation, thanks to lead writer Anthony Burch (Hey Ash, Whatcha Playin'?)....

17th February

Dragon Ball Z: Extreme Butoden has apparently been announced in the latest edition of V Jump magazine in Japan. It is a 2D fighter and will be released...