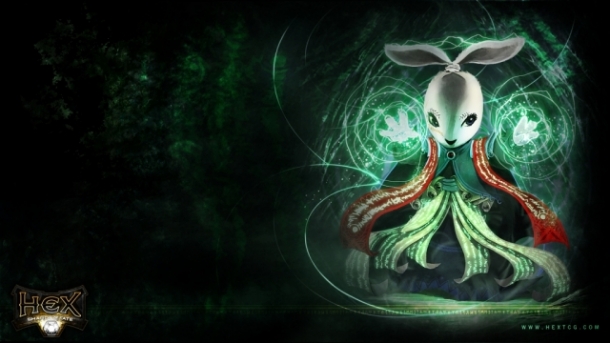 Last year saw the break-out of the Kickstarter-funded game, thanks in no small part to the immense popularity of Double Fine Adventure (now known as Broken Age). And it wasn't just a flash in the pan. Broken Age's $3,336,371 fund raising total has since been completely eclipsed. With Kickstarter games getting more and more funding we thought we'd compile a list of the five biggest Kickstarter games funded in 2013.


5. Warmachine: Tactics

The most recent game to achieve its funding goal is also the one with the lowest total on this top 5 list. Warmachine's kickstarter ended on August 10th and managed to achieve a more than respectable $1,578,950 in pledges. Not bad when the original goal was $550,000. Set in the steam-powered world of the tabletop franchise Warmachines, Tactics is a turn-based strategy game set to release on the PC.

4. Shroud of the Avatar: Forsaken Virtues

In fourth place is Shroud of the Avatar, a fantasy RPG that is intended as a spiritual successor to the Ultima series. With an emphasis a 'rich storylines', a so-called 'classless skill system' and ethical paradoxes, Shroud of the Avatar managed to generate enough interest to almost hit the $2 million mark on Kickstarter, ending up with precisely $1,919,275 in funding.

3. Camelot Unchained

Camelot Unchained is a player vs player-centric MMO RPG that's hoping it won't end up joining the E.T.-esque landfill site that's littered with the corpses of failed MMOs. The good news is that the $2,232,933 that the project secured via Kickstarter is just the tip of the iceberg. Mark Jacobs, the key figure behind the project, is contributing an additional $2 million of his own money to the project, and managed to secure additional backing worth $1 million from third party investors.

2. HEX: Shards of Fate

Another MMO takes second place, although one radically different in nature from Camelot Unchained. HEX is actually a trading card game with an MMO setting that's being developed by the makers of the World of WarCraft trading card game. HEX's initial funding goal of $300,000 was passed seven times over; the final funding total for HEX was $2,278,255.

1. Torment: Tides of Numenera

The spiritual sequel to one of the most beloved role playing games of all-time - Planescape: Torment - managed to secure a whopping $4,188,927 in funding via Kickstarter, completely blowing the competition for the biggest Kickstarter of 2013 out of the water. inXile Entertainment, the project's developer, is also the developer behind Wasteland 2, which you may remember was a Kickstarter project that was successfully funded to the tune of almost $3 million last year, so inXile are certainly riding high right now.