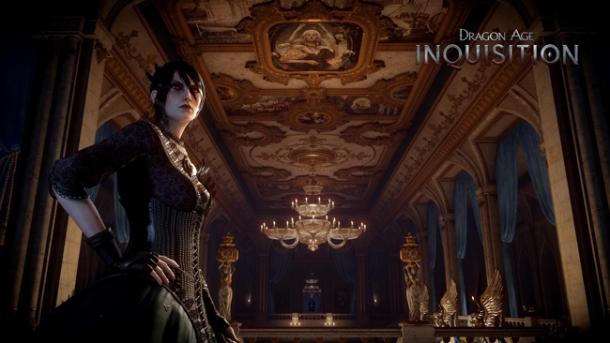 You will be able to choose your race in Dragon Age: Inquisition.

This decision goes back on Bioware's earlier comments that the third game in the series would follow a human protagonist. Now, it seems, you'll be able to choose whether your hero is a human, an elf or a dwarf. It doesn't seem that quanari will be playable, though.

According to the design team, the decision came about because they were able to push the game's release date back, allowing them to spend more time including all the different races.

The game is set to release in Q3 2014.
Trending Articles
25th July

The next installment of the Super Smash Bros series is in development. Ever since a few days ago, people were excited to see it. Now, fans of the series...

21st January

As we promised during the weekend in the next weeks we will unveil Durango and Orbis. All the technical info you want to know about the next generation...

21st September

Gamers have found a new player vs player playlist and a new planet buried in Destiny's source code. The playlist is called Tales of Osiris and will take...

18th June

Legendary Game Designer Shigeru Miyamoto has told Kotaku that he feels that he made a bad game. Shigeru Miyamoto is famous for games like Metroid, Star...

17th February

Dragon Ball Z: Extreme Butoden has apparently been announced in the latest edition of V Jump magazine in Japan. It is a 2D fighter and will be released...