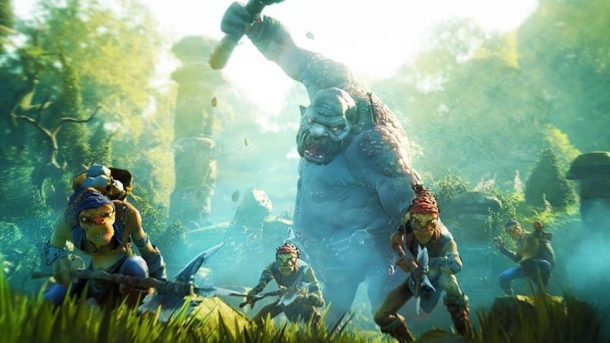 Lionhead Studios today announced Fable Legends for the Xbox One. The debut trailer for the game was also released, and hints at the possibility to play as either one of the heroes of the story or as the villain, as well as four player cooperative gameplay:

In Fable Legends, your Hero will never be alone. You can play the game single player, with a party of three A.I companions that follow your lead. Or, you can play cooperatively with up to three of your friends to discover the game's quests and content.

Fable has always allowed players with an evil streak to express themselves, and Fable Legends presents new opportunities for villainy. Instead of controlling a single character, you command the many creatures, traps, and environmental challenges that the Heroes must struggle to overcome.