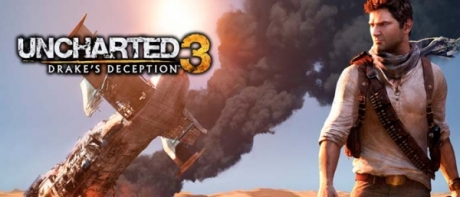 Last month, Naughty Dog teased about a huge announcement coming to the Uncharted 3 Multiplayer. While no details have been released so far, Naughty Dog has revealed that in a couple of days we will know, and even leaving hints of what it may be.

In the latest Blog update, they said "just a couple more days then we'll be setting free some major Uncharted 3 news."

Now the latest hint comes from their most recent Q&A (now updated with answers) Question 7 asked:

Q: "Will you give us the option to install Multiplayer to hard disk?"

A: Hmmm, Good idea. Ask again in a couple of weeks.

Seems that we may be getting this option, but only time can tell. Along with this hint, Naughty Dog also revealed that new character parts DLC will be arriving in the coming months, and they also stated that it's possible that all DLC maps may come later for free, but at this time they are only working on Mesh lab maps.

Oh and the weekly Lab update is now live, featuring 3 versus 3 Team Objective base games with some tweaks to the system.

So what do you guys think? Is Uncharted 3 going free-to-play? From the sound of things it may become a download from PSN (just the Multiplayer portion), but if it's not free I wouldn't exactly call that a huge announcement.