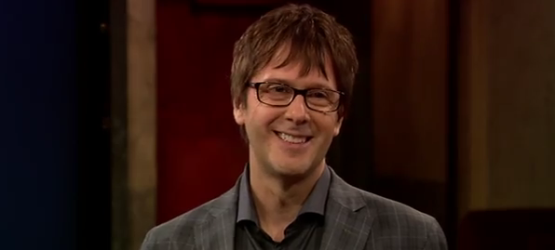 Mark Cerny, the PlayStation 4's lead architect, claims that it will be a few years before developers can really get the most out of Sony's new console.

In a talk with Polygon, Cerny said, "We set our target at 10 times the PlayStation 3's performance, because that's what we felt we needed to achieve in order to differentiate the titles."

"I believe we are at that level of performance. I mean, the million pre-orders we have is, I think, speaking to that."

Sony also pointed out during its PlayStation 4 reveal that the machine's design had been influenced by conversations with developers in order to make it easier to develop for than the company's previous consoles.

"It's a supercharged PC architecture, so you can use it as if it were a PC with unified memory," Cerny says.

"Much of what we're seeing with the launch titles is that usage; it's very, very quick to get up to speed if that's how you use it. But at the same time, then you're not taking advantage of all the customisation that we did in the GPU. I think that really will play into the graphical quality and the level of interaction in the worlds in, say, year three or year four of the console."

Related Brainwaves
14th July

At the final day of Develop some of the smaller names in the industry took to the stage. The previous night entailed the first ever Develop Awards, a new...

11th July

With day 1 finishing strong, day 2 was set to be even bigger, with big names like Andrew House (SCEI Manager) and Mark Cerny (Crash Bandicoot, PS4 lead...

21st February

And we're go! - Things kick off with a typical E3-style PlayStation trailer. - Andrew House takes to the stage, delivers lots of PR speak (House loves...
Trending Articles
1 day ago

Grand Theft Auto: San Andreas, which turns 10 years old this month, will be making its way to the Xbox 360's Games on Demand service with 720p resolution...

5 hours ago

Codemasters have announced Toybox Turbos, a downloadable table-top racer for Xbox 360, PlayStation 3 and Windows PC. Clearly inspired by the incredibly...

2 hours ago

PS4's next firmware update (the 'Masamune' update) arrives early next week and will bring with it the Share Play feature. Share Play was actually first...

3 days ago

Sid Meier's Civilization V will be free to play on Steam until the 23rd of October. The promotion is designed to drum up excitement for Firaxis' latest...

1 day ago

Dead or Alive 5: Last Round will be coming to PS3, PS4, Xbox 360 and Xbox One February 17th in America, and February 20th in Europe, Tecmo Koei have announced. This...