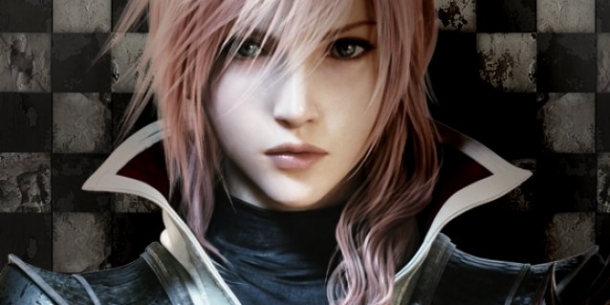 Even though being told that you only have thirteen days to save the world in a game implies that you're working against the clock, it seems like that won't necessarily be the case in Lightning Returns: Final Fantasy XIII.

Apparently, the game will allow Lightning to halt the march of time by using an ability called "Chronostasis". This power consumes Energy Points (EP), which are also used for healing spells and the combat ability "Lightspeed".

While Chronostasis stops the flow of time, its effects only seem to apply during active gameplay. It will be cancelled if Lightning visits an inn or gets on a train.

A release date of 11th February has been set for the game.

Related Brainwaves
31st October

If a game that was never announced gets cancelled, would anybody hear about it? The answer is yes, if someone tells the media. Multiple unnamed sources...

28th October

File this one under the "interesting thought" category. Official Xbox Magazine asked Lightning Returns: Final Fantasy XIII gameplay director Yuji Abe and...

15th September

Square Enix has been a bit inconsistent with how long Lightning Returns: Final Fantasy XIII is going to be. At first, it was 20-30 hours, then it was...
Trending Articles
16th October

Pokemon X & Y released worldwide on Saturday to the joy of millions - 4 million of whom purchased the game within the first two days. However, some of...

2 days ago

Final Fantasy XIII was originally planned as a grand creation spanning three different games with varying styles of play. The first came out as planned,...

6 days ago

Nintendo has announced the latest instalment of the Legend of Zelda franchise, coming 2015 for the Wii U. Announced during Nintendo's E3 Direct Presentation,...

12 days ago

YouTuber Nowsie10 has figured out how to reach Terminus, a DLC area in Destiny that's only meant to be accessible in 2015. There's a force field protecting...

6 days ago

It's been revealed that THQ was working with developers Heavy Iron Studios to create a Saints Row beat 'em up game called The Cooler, according to Unseen...