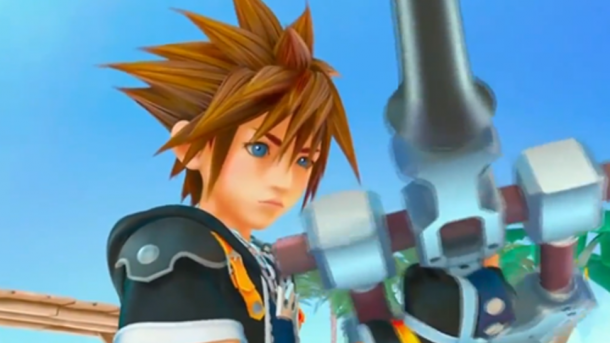 Gasp and alarm! Kingdom Hearts III will take a long time to reach us. Colour me surprised.

Snarky ribbing (it's all in good humour) aside, Square Enix has said that they won't be releasing KHIII for a while, even hinting that it may not be until some time after Final Fantasy XV is finished.

In a talk with IGN, Square Enix's Shinji Hashimoto said: "Both have Tetsuya Nomura as their director, so we can't create these two big games at the same time. It's a difficult job, as we want each game to be perfect in terms of quality.

"A lot of people have wondered for the last couple of years if Square Enix has actually been working on Kingdom Hearts III; that's why we announced it at E3 this year. But please, we need you all to understand that there's a lot to do."

Related Brainwaves
15th October

Today at Japan's D23 Disney Expo the practically-mythical-at-this-point Kingdom Hearts III gave further proof of its existence. The short trailer shows...

11th June

Well it took long enough but the Kingdom Hearts franchise is finally returning to consoles with a proper sequel. At Sony's pre-E3 Media Event, Square-Enix...
Trending Articles
2 days ago

An indie game called Hatred was revealed earlier today. Currently being developed by a new indie studio called Destructive Creations, Hatred is an isometric...

12 days ago

YouTuber Nowsie10 has figured out how to reach Terminus, a DLC area in Destiny that's only meant to be accessible in 2015. There's a force field protecting...

2 days ago

343 Industries have revealed that players will need to download a day one patch of 20GB in order to play Halo: The Master Chief Collection when it launches...

6 days ago

Nintendo has announced the latest instalment of the Legend of Zelda franchise, coming 2015 for the Wii U. Announced during Nintendo's E3 Direct Presentation,...

6 days ago

It's been revealed that THQ was working with developers Heavy Iron Studios to create a Saints Row beat 'em up game called The Cooler, according to Unseen...