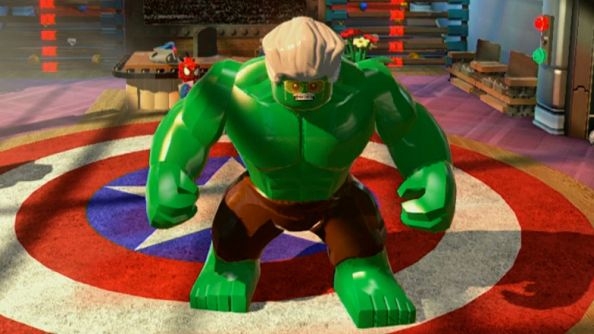 Stan Lee always appears in Marvel projects these days, but in LEGO Marvel Heroes he's actually playable. And, what's more, he's got all the powers. Yes, all of them. He can swing around on webs, fire eye-beams, hulk out… Yes, really.

If you ask me, it's a rather fun little gag to make Stan Lee so overpowered, what with him being the creator of most of the Marvel universe and all.

Lego Marvel Super Heroes is will be out on PC, PlayStation 3, Wii U and Xbox 360 on 18th October in North America and 15th November in Europe. The 15th will also see a PS4 launch of the game, with an Xbox One release on 29th November.

Related Brainwaves
25 days ago

LEGO Marvel Super Heroes Universe in Peril Hack Download LEGO Marvel Super Heroes Universe in Peril Hack only at; http://gamezterror.com/lego-marvel-super-heroes-universe-peril-hack/ LEGO...

29th August

Nintendo announced some new hardware today, but they also gave us new release date information for a number of games. This includes games that did not...

20th August

Microsoft today confirmed the launch line-up for the Xbox One. It consists of 23 titles, almost half of which are exclusives. Here's the full list: ...