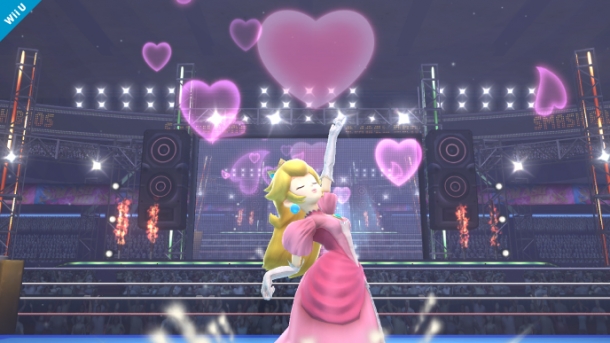 Unsurprising news, but welcome all the same; Princess Peach will be appearing in the new Super Smash Bros. for the Wii U and Nintendo 3DS, as revealed by screenshots posted on the official website.

This brings the roster up to a healthy fifteen characters, but knowing Smash Bros. many more have yet to be revealed.

Related Brainwaves
14th February

-Little Mac is joining the Super Smash Bros. for Wii U and 3DS cast. The pint-sized hero of the Punch-Out franchise attacks with a flurry of boxing blows....
Trending Articles
3 days ago

343 Industries have revealed that players will need to download a day one patch of 20GB in order to play Halo: The Master Chief Collection when it launches...

3 days ago

Upcoming racing sim Project Cars has officially been delayed, distributor Bandai Namco confirmed earlier today. The delay will push the game's release...

16 hours ago

Far Cry 4 will be getting a Season Pass which will include a competitive multiplayer mode and additional missions, Ubisoft have announced. The Season...

22 hours ago

Call of Duty: Advanced Warfare's system specs have finally been revealed, and the game will require quite a lofty install: OS: Windows 7 64-Bit /...

1 day ago

Limbo, the critically acclaimed indie game that came out for the Xbox 360 back in 2010, and which was subsequently released on PlayStation 3, PC, Mac,...