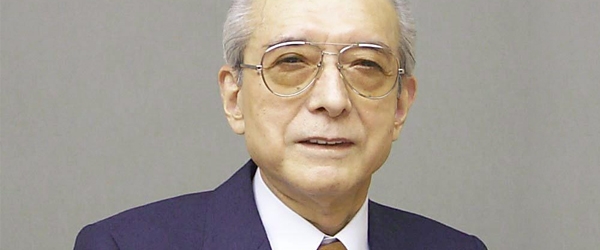 Former Nintendo President Hiroshi Yamauchi died this morning, aged 85. Yamauchi was Nintendo's third President and ran the company for an incredible 53 years before his retirement in 2002, whereupon he was succeeded by current Nintendo President Satoru Iwata.

Hiroshi Yamauchi is rightly credited for transforming the company from a small trading card company into a household name and giant of the video game industry.

Yamauchi died of pneumonia in hospital in central Japan, the funeral will take place on Sunday.
Related Brainwaves
20th September

Nintendo has been going strong since 1889 as a card company, and then evolving into the game company we know today in 1974. The man responsible for this...
Trending Articles
16th October

Pokemon X & Y released worldwide on Saturday to the joy of millions - 4 million of whom purchased the game within the first two days. However, some of...

6th January

When it comes to video games with deep stories, huge open worlds, and complex battle systems, nothing comes close to the RPG. Few genres are more diverse...

4th February

Borderlands 2 has some of the most enjoyable writing of a game released this generation, thanks to lead writer Anthony Burch (Hey Ash, Whatcha Playin'?)....

2nd February

World Series Of Poker Hack can generate unlimited Chips and Cash. http://tricksgamesonline.com/2017/02/02/world-series-poker-hack-chips-generator/ http://tricksgamesonline.com/2017/02/02/world-series-poker-hack-chips-generator/ About...

18th June

Legendary Game Designer Shigeru Miyamoto has told Kotaku that he feels that he made a bad game. Shigeru Miyamoto is famous for games like Metroid, Star...