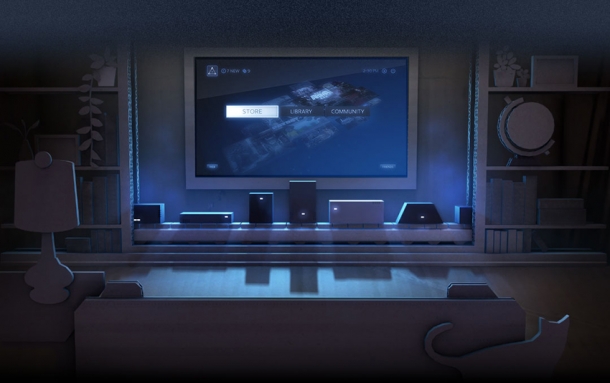 The Steam Box, as it's been called up until nowm, has been officially revealed to some extent by Valve themselves today. The webpage on Valve's Steam shows off a number of proptype units (the 'Steam Machines'), a brief Q&A, and offers gamers the chance to get their hands on the first prototypes that will ship this year.

The 'Steambox' is not a one-size-fits-all console, instead Valve intend to bring a number of different Steam Machines to market by working with 'multiple partners', but what it most definitely is is Valve bringing Steam to the console market via their own hardware. You'll also be able to build your own computer capable of running the SteamOS if you so wish.

These Steam Machines will be 'completely upgradable and open' and will release sometime next year.

Trending Articles
1 day ago

Alien: Isolation's first DLC pack - Corporate Lockdown - is set to release just under a week from now, on 28th October. In what is set to be the first...

2 days ago

Hearthstone, the hugely popular free-to-play strategy card game from Blizzard will be coming to Android tablets by the end of the year, Blizzard have announced....

21 hours ago

Lara Croft and The Guardian of Light was a refreshing change of pace for the Tomb Raider series. Rather than following Lara around from a third person...

14 hours ago

Phil Spencer, head of Microsoft's Xbox Division, previously announced that screenshot functionality would be coming to the Xbox One soon. However, in...

21st September

Gamers have found a new player vs player playlist and a new planet buried in Destiny's source code. The playlist is called Tales of Osiris and will take...