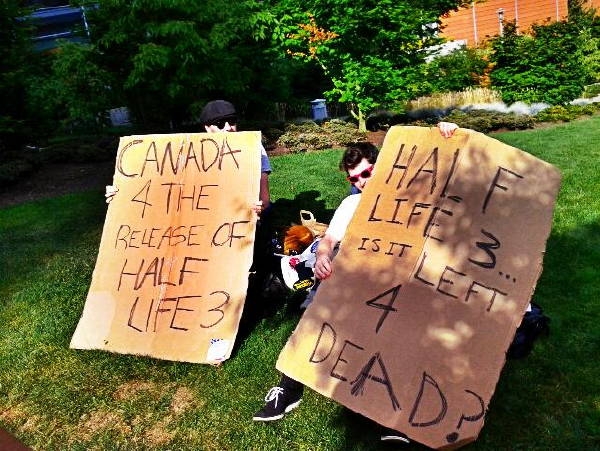 Nine years after the release of the critically acclaimed Half-Life 2, the first official signs of the existence of its elusive sequel, Half-Life 3, are beginning to appear, in the form of a patent filed by Valve, the series' publishers, on 29th September.

Valve have remained silent about the game and its development, even through their recent announcements of the Steam Machine and its controller. However, after years of nothing but rumour, speculation and the odd unverified leak, this is the first hard evidence of the game's existence.

Related Brainwaves
9th January

Last time I talked about controllers, scenario's and the future. This time I will talk about Fanboys. Lets review the term Fanboy, a fanboy is a person...

15th August

According to a voice actor at Valve, Half-Life 3 isn't being developed yet. And it's not just any voice actor - it's John Patrick Lowrie, a man who's featured...

7th February

J.J. Abrams and Gabe Newell spoke together yesterday at the 2013 DICE Summit and spoke of their desire to make a video game together and perhaps a film...